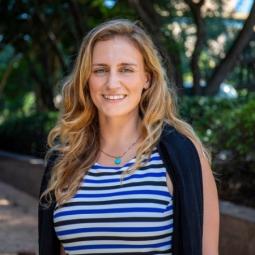 As Chief Mindfulness Officer of Mastermind Meditation, Dorsey Standish brings research-backed mindfulness and mindful movement to clients throughout the state of Texas. A lifelong learner and scientist, Dorsey has a B.S. in Mechanical Engineering from the University of Pennsylvania and is enrolled in the UT Dallas Applied Cognition and Neuroscience Master's Program. After mindfulness transformed her own work, health and relationships, Dorsey left her corporate role at Texas Instruments to share the power of mindfulness with others full-time. Dorsey's teachings combine neuroscience research with her experiences in Jon Kabat-Zinn's Mindfulness-Based Stress Reduction Program and multiple weekend and 10-day silent meditation retreats.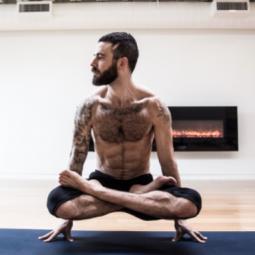 Benjamin believes that to teach yoga is to extend physical empathy beyond one's own body and now travels the world inspired to help students practice yoga in healing way. His therapeutic teaching style helps real people live better through yoga. Benjamin's ability to connect the poses to your body and the practice to your life in a practical and poetic way empowers students to appreciate the present and develop an action plan to progress. He recognizes that the students do their own work and hopes to help them stay safe and enjoy the process. 
Benjamin Sears' signature practice, Sacred Geometry Yoga, transcends any one style of yoga by empowering students with universal measures and self-mapping techniques.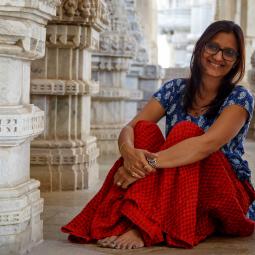 NAMA Certified Ayurvedic Practitioner, C-IAYT Certified Yoga therapist, Ayurvedic Yoga Therapist, E-RYT-500, BS in Nutrition & MBA - As an Ayurveda practitioner and Yoga Teacher, Arpita's intention is to integrate the sister sciences of Ayurveda with Yoga to provides a unique class with a holistic approach to the mind, body, and spirit. For Arpita, sharing the beauty of ayurveda, nutrition and yoga with her clients is truly a gift in her life.