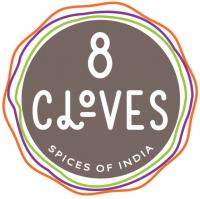 920 S Harwood St · Suite 180
United States
Notification of expiration:
Chef Afifa Nayeb & Chef Nevin Kaya bring modern Indian cuisine to the Dallas Farmers Market with 8 Cloves. Owners of the popular Mediterranean eatery, Laili, you can now savor their refined Indian recipes at their new spot in The Market.
Their first restaurant, Laili Mediterranean, was a dream realized through hard work, passion, and dedication. Inspired by the rich flavors of spices traded on Asia's ancient Silk Road, Chefs Afifa and Nevin present their unique concept of Afghan Turkish Cuisine.
From delicious kebabs to sweet and savory turnovers, Laili's signature dishes bring your taste buds back to a time and place of opulence.