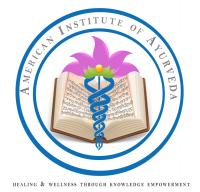 Notification of expiration:
American Institute of Ayurveda (AIA) is Proud to bring the Authentic Ayurveda Educational programs for the first time in DFW Area. AIA offers Ayurveda programs for self-care, alternative health professionals and educators. AIA presents a unique opportunity to everyone who can offer self-help as well as assist friends, families and community in professional holistic healing careers. Our "Ayurveda Lifestyle Consultant" Certification program provides a complete guidance on Holistic Lifestyle Living which enhances health and gives a balanced life at all 3 levels – The Body, The Mind & The Spirit. Application Form for Ayurveda Lifestyle Consultant Certification program : http://americaninstituteofayurveda.com/AIA-Application-form-v2.pdf
About AIA and Ayurveda programs offered: http://www.americaninstituteofayurveda.com Come, join the program and take the
first step towards empowering yourself with the knowledge of Ayurveda.