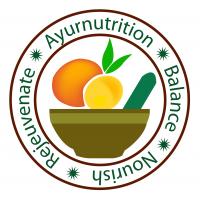 112 Bedford Road
Suite 116
United States
Notification of expiration:
Ayurnutrition : Balance Nourish Rejuvenate.
Ayurnutrition is an Integrative & Holistic Wellness practice in Dallas FortWorth offering Ayurveda, Nutrition & Wellness services. We guide people who want to improve their health and wellness to feel better, eat better, increase energy levels, vitality and reduce stress levels. 
Our wellness offerings:
Ayurveda Wellness Consults
Nutrition Consults: **We accept insurance for nutrition councelling
Ayurvedic Therapies: Abhyanga, Shirodhara,Swedan, Pindaswedan, Katibasti, Janu basti
Panchakarma
Stress Management
Women's Wellness
Integrative Weight Management
Diabetes Wellness
Gut Health & Wellness
Combos and Packages
Wellness Wokshops, webinars, seminars
Wellness, Nutrition Programs
Corporate Wellness
Lunch & Learns 
Healthy Eating Cooking Demos
Call us 972-999-0203 to schedule a wellness session and see you how Ayurnutrition can help with your health & wellness.