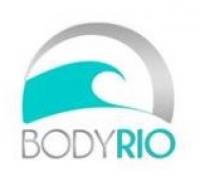 6860 North Dallas Prkwy, Suite 200
United States
Notification of expiration:
Where fashionable meets functional - step up your performance and look with our Brazilian- style fitness wear.
BodyRio was born to bring fashionable, fun and flattering fitness wear to women of all ages. Our design provides women with yoga apparel that makes them look great and, more importantly, feel great about themselves.
Manufactured in Rio de Janeiro, Brazil, BodyRio combines the technology, comfort and quality offered by the modern life with the vibrant colors and flattering designs that translate the joy of exercising and centering on yourself.
You will be amazed at the way it fits and compacts your beautiful body. BodyRio is as fashionable and comfortable around town as it is in the yoga studio or your local health club.