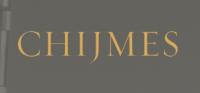 Notification of expiration:
Boutique hotel and event venue - perfect for workshops and special occasions. Inspired by the world travels of a mother and her son, CHIJMES is a truly unique, intimate destination with a story to tell in Dallas' eclectic Oak Cliff community.
This venture is a heartfelt tribute to the boundless journeys of Andra Maldovan, founder of CHIJMES, and her son Keaton, which began when he was only two years old. Guided by a profound passion to explore distant destinations and experience diverse worldly cultures, their wanderlust has led them to five continents and countless countries, to call Singapore home for several years, and to enrich their lives throughout their adventures.
Abide in beauty, in a unique space conveniently located off Zang in Oak Cliff.