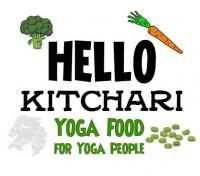 Studios near E. Dallas and W. Highland Park
United States
Notification of expiration:
Yoga Food for Yoga People! Vegan and mostly gluten-free. Prepared meals, cooking classes and catering available.
Kitchari is a vegetarian stew favored by yogis for centuries to help detox their system, support digestion, and provide a sattvic (peaceful) mind to lead into deeper meditation. Made with ginger, turmeric and other spices according to your tastes and needs, this is FOOD AS MEDICINE and made with love and devotion.
Enjoy:
Kitchari - classic bean + rice + veggies
Muffins & cookies
Chapatis (flatbread)
Wide variety of international vegan dishes
Cooking classes (my place or yours)
Catering for events and retreats