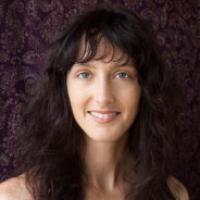 Notification of expiration:
JANE ARIE BALDWIN
Ayurvedic Chef & Consultant, Yoga Therapist 500 E-RYT 
PERSONAL TOOLS FOR LIVING AT THE HIGHEST LEVELS OF HEALTH
Jane is a gifted teacher, author, Ayurvedic chef and Red Tent facilitator. She began her career as an archaeologist in Belize discovering the culture of the ancient Maya. At the age of twenty-eight Jane's life took a sharp turn when she was diagnosed with cancer. She learned then not to take good health for granted. She strengthened and healed with an Ayurvedic doctor and discovered that often the simplest lifestyle changes yield the greatest results. Jane combines personal experience with the wisdom of many ancient healing traditions to guide clients to adapt in positive and transformative ways. Her first book, Widow Womb: How Cancer of the Cervix Cured My Fear of Love and Motherhood is due out in February 2016.