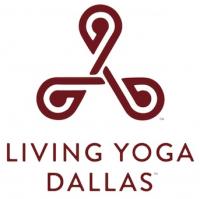 Notification of expiration:
Living Yoga Dallas was launched in 2002 with a mission to enhance and expand the practice of Yoga for the community of Dallas/Ft. Worth.
LYD offers programs offered by gifted and talented Yoga and Ayurveda Teachers, gifted Wellness Partners and favorite authors and presenters. Living Yoga Dallas has brought over 60 events to Dallas featuring yoga's top instructors, including Rod Stryker, Beryl Bender Birch, Baron Baptiste, Ana Forrest and more. 
LivingYogaDallas.com represents an Online Community of D/FW Yogis, Teachers, wellbeing providers, Therapists, and businesses that support the journey of our practice.
The Living Yoga Dallas team strives to provide and support quality Yoga & Ayurveda in the D/FW Metroplex and encourages ongoing education among practitioners, Teachers and providers.