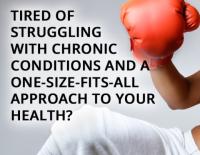 Notification of expiration:
Are you lost concerning the direction your health is going?
My Wellbeing Compass is a unique, intuitive, and practical website that provides you with
proprietary tools, cutting-edge knowledge and resources, and access to top-notch local health
practitioners. It was created with one objective in mind- inspiring and empowering you to take
control and take action to fundamentally restore your optimal wellbeing, naturally.
Through our resources you will:
Gain knowledge to take control and take action to reclaim your natural health and optimal wellbeing.
Uncover the core of your Health Course— the combination of your chronic diseases, conditions,
symptoms and the history that binds them together– which is multi-layered and multi-dimensional. 
Discover the why rather than just the label of what you're experiencing because that's the only way to self-discovery and a more lasting cure.
FACT: Your body has the power to heal itself. Your body is unbelievably resilient! It's designed to self-balance, self-correct and self-heal, all on its own!
Equipped with natural self-repair mechanisms that heal wounds, kill cancer cells, fight pathogens, repair DNA damage, keep coronary arteries open and naturally fight the aging process - all of these amazing things happens when your body is wisely supported and nurtured.