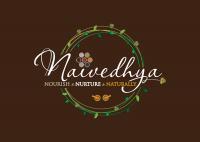 Notification of expiration:
Empowering individuals to a vegetarian lifestyle through cooking workshops, nutritional talks and one-on-one nutritional counseling. Sapna Punjabi-Gupta MS, RDN, LD, CSP, is the founder of Naivedhya. She is a Clinical and Registered Dietitian Nutritionist living in Dallas, Texas and have been working with high risk premature infants for the past 12 years. Food, Nutrition and passion for Vegetarianism have always been important pillars of her professional and personal life.
Her cooking workshops are hands-down like no other. They are a unique blend of nutritional awareness – using both Western and Ayurvedic principles, open discussion on many topics related to the workshop, cooking techniques, tips and tricks and an in-depth understanding of Indian spices and their combinations.
To learn more about the cooking workshops and speaking engagements, please visit www.naivedhya.com.
Like her Facebook page https://www.facebook.com/Naivedhya to get regular updates!!