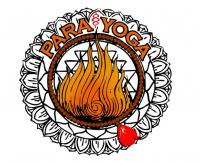 Notification of expiration:
218 E. Valley Rd, Suite 104 PMB 346
United States
One of the country's fastest growing most respected styles of Yoga today. Developed by master teacher, Yogarupa Rod Stryker, ParaYoga links students and teachers of all levels to the power, spirit, and tradition of Yoga. ParaYoga is dedicated to sharing the essence of these timeless teachings in ways that enhance all aspects of modern life. Through classes, workshops, retreats, one of the most comprehensive Teacher Training programs available, and an ever-expanding list of Dedicated and Certified Teachers, ParaYoga is helping to reshape and enrich the way people practice. Visit the ParaYoga website and discover its aim is to inform, teach and enrich you, as well as, be a valuable resource to support our ever-expanding community of practitioners and teachers. We are committed to contributing individuals' growth and happiness, thereby fulfilling our intention to support Yoga's continued evolution, as well as, the betterment of life throughout the world.