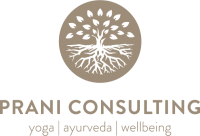 1808 South Good Latimer Expressway
United States
Notification of expiration:
Steeped in the ancient science and philosophy of Yoga, Ayurveda, Tantra, and Vedanta we seek to understand ourselves and the universe around us, and move with more clarity and purpose with every thought, word and action.
Yoga calms the mind, allowing us to connect with our highest self.
Ayurveda gives us the guidelines for healthy body, mind and soul.
Tantra cultivates and refines the power and protection to thrive.
Vedanta keeps it all in check, and reminds us that we're One.
Whether you're beginning, sustaining or transforming your personal practice and health routine, we have the tools and techniques to help. It only takes a few minutes a day to transform your momentum into a more positive direction.
~Learn diet, lifestyle and exercise tips. Enjoy custom Tantric Hatha Yoga (asana, pranayama, bandha, mudra, kriya), and develop or refine your meditation practice.