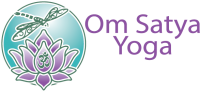 6464 E Northwest Hwy
#345
United States
Notification of expiration:
Satya Yoga Dallas draws its roots from the authentic yoga practices in India for thousands of years. The Satya Yoga Program conducts Yoga certifications in the Dallas, Mexico and India.
We pride ourselves in being one of the authentic yoga teacher training schools in the United States that offers an in depth understanding of the deeper dimensions of the Science of Yoga and philosophy of yoga which include a study of the governing principles of yoga as taught in the Bhagwad Gita, Patanjali Yoga Sutras and The Hatha Yoga Pradipika.
It offers an in depth understanding of the practice of yoga postures with correct alignment, linking movement with breath, modifications for injuries and pregnancy, relaxations techniques and developing skill in teaching a yoga class.
The programs draw from the core principles of the ancient teachings of Yoga in India. The practice of Yoga plants the seed of personal growth, bringing the mi