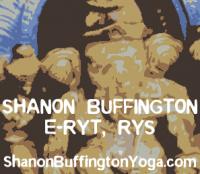 Notification of expiration:
Yoga Alliance Registered Yoga School since 2008, offering in-depth yoga studies, 200 hour RYT courses, 300 hour CYT courses, Prenatal Yoga CYT courses, continuing education, private sessions, and weekly yoga classes.
Shanon's teachings are influenced by the Tantric tradition of Sri Vidya and the lineage of Sri Swami Rama. She is an initiate and teacher in the tradition of the Himalayan masters and ParaYoga. She aims to bring an authentic experience of the yoga tradition to each class as well as to everyday life. She is one of the few teachers transmitting an authentic, living tradition that has been practiced and taught from teacher to student for thousands of years. Shanon's training includes certifications from the Yoga Institute and ParaYoga. She is also a certified Yoga and Ayurveda Wellness Consultant through the through the American Institute of Vedic Studies and Dr. David Frawley. She has studied with her teacher, Yogarupa Rod Stryker, since 2005.