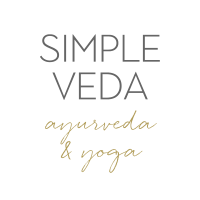 3525 Cedar Springs Rd.
#101
United States
Notification of expiration:
SimpleVeda uses the tools nature has given us to bring you to the life you were meant to live. We are committed in providing you a complete list of whole health services designed with quality service, organic herbs, and products.
Assessment of your constitution and body-type specific services are the cornerstones of our work, all tailored to your needs. With your commitment, SimpleVeda will help you find the root cause of any "dis-ease" and provide you with the healing environment and guidance for your journey towards a healthy life. 
We offer Ayurvedic Vegetarian cooking classes both in group and private settings as well as personlized chef services. Whether you you are a busy professional or embarking on a new way of living, we can help you learn the basics or refine your skills that will support your health!