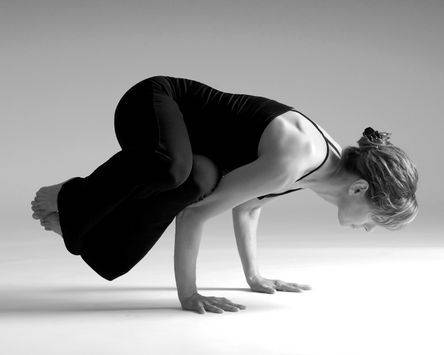 Event Dates:
Saturday, January 13, 2018 - 00:00

to

Saturday, September 22, 2018 - 00:00
Event Presenter(s):
Shanon Buffington, ERYT, RYS
Shanon Buffington, ERYT, RYS
Location:
1933 E. Frankford Road
Suite 180
United States
Are you ready to transform? Your practice? Your life?
The scope, depth, and personal approach of these courses has been designed to develop practitioners who embody and are able to share with others an authentic practice of yoga. The intention of these courses is to bring education and community to students and teachers of yoga that want to explore the richness that yoga has to offer.
Do you have a passion to share the joys of yoga with others?
Participating in an in-depth studies course provides an opportunity for students of all levels to learn and experience the life-changing practice of yoga.
Drawing from traditional yoga theory as well as modern knowledge of the body and mind, these courses are designed to develop exceptional practitioners that are then able to guide others along the path of yoga.
As a Yoga Alliance Registered School, course hours are recognized as continuing education through the Yoga Alliance, or can be used towards a Yoga Alliance Teacher Registration at the 200 hour level (RYT200).
Schedule:
Saturdays and Sundays, 11am-6pm Friday
June 22, 6-8:30pm
Jan 13-14
Feb 3-4
Feb 24-25
March 17-18
April 7-8
April 28-29
May 19-20
June 9-10
June 22-24
July 21-22
Aug 18-20
Sept 8-9
Sept 22-23
About this Presenter:
Shanon began practicing yoga in college as a supplement to teaching aerobics, weight-lifting, and running.  But what started as exercise became much more.  After years of suffering from pain caused by degenerative discs in her neck, Shanon began to find that the more she practiced yoga, the less pain she suffered.  And as her practice deepened, she realized that yoga not only helped her body, but also helped her mind.  She began teaching yoga in 2002 as a favor to a friend, but it wasn't long until she discovered that her true passion was to share yoga with others.
Shanon graduated from the University of Missouri-Rolla with a Bachelor and Master of Science in Engineering Management.  She spent 6 years working in the software consulting industry.  In 2002 she left her career in consulting and started her adventure with yoga.  Shanon co-founded the Surya Center for Yoga in December 2003 with the hopes of providing yoga to anyone open to receiving it.
Shanon's teachings are influenced by the Tantric tradition of Sri Vidya and the lineage of Sri Swami Rama of the Himalayas.  She is an initiate and teacher in the tradition of the Himalayan masters and ParaYoga.  She aims to bring an authentic experience of the yoga tradition to each class as well as to everyday life.  She is one of the few teachers transmitting an authentic, living tradition that has been practiced and taught from teacher to student for thousands of years.
Shanon's training includes certifications from the Yoga Institute and ParaYoga.   Her training is in classical Tantra, Hatha, and Raja Yoga.  She is a member of the Yoga Alliance, with over 1000 hours of yoga training.  She is also a certified Yoga and Ayurveda Wellness Consultant through the American Institute of Vedic Studies and  Dr. David Frawley (Pandit Vamadeva Shastri).  She has studied with her teacher, Yogarupa Rod Stryker, considered to be one of the pre-eminent yoga and meditation teachers in the United States, since 2005.