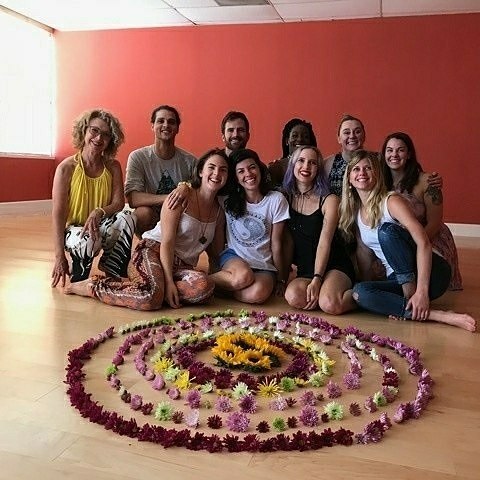 Event Dates:
Friday, February 2, 2018 - 00:00

to

Sunday, June 24, 2018 - 00:00
Event Presenter(s):
Carla Rudiger Weaver, Shelagh McElroy, Paula Weithman
Paula Weithman, M.Ed., LPC, E-RYT 500
Location:
4525 Lemmon Ave, 3rd Floor
United States
Price:
$3,000. by Jan 2nd / $3250. After - 5 months Free Yoga & All books included
* Share what you Love!   * Learn from the Best!
The 200 hour in-depth yoga training provides a comprehensive & deep understanding of both hatha and vinyasa yoga teaching as a transformative practice. Students are encouraged to discover their own voice as a teacher so they can confidently and clearly share their passion and joy for the practice. We welcome students from all yoga style backgrounds to participate. And we encourage students who may not want to teach but genuinely want to dive deep in practice and study.
A journey that will not only give you the tools to teach, but it will enhance your relationship with life and living more fully!
Learn to teach Vinyasa, Hatha, Asana, Pranayama, Meditation, Anatomy, Sequencing, The Business of Yoga plus...
* Get to teach community classes on the studio schedule!
* 5 Months of free yoga classes at DYC!
* All required reading materials included!
* Discover your unique teaching voice & express your inner wisdom in a nurturing environment.
* Learn how to provide a safe space for students to explore the body-mind connection and to develop a continual dialogue between thought & feeling, awareness & action.
* Deepen your practice! Develop confidence! And have a great time!
Schedule:
SPRING 2018 Training Dates:
February 2-4
March 2-4
March 23-25
April 6-8
May 4-6
June 1-3  
TT Finals Weekend: June 22-24
Session times
Friday:         6 pm - 9 pm
Saturday:    9 am - 5 pm
Sunday:      9 am - 5 pm