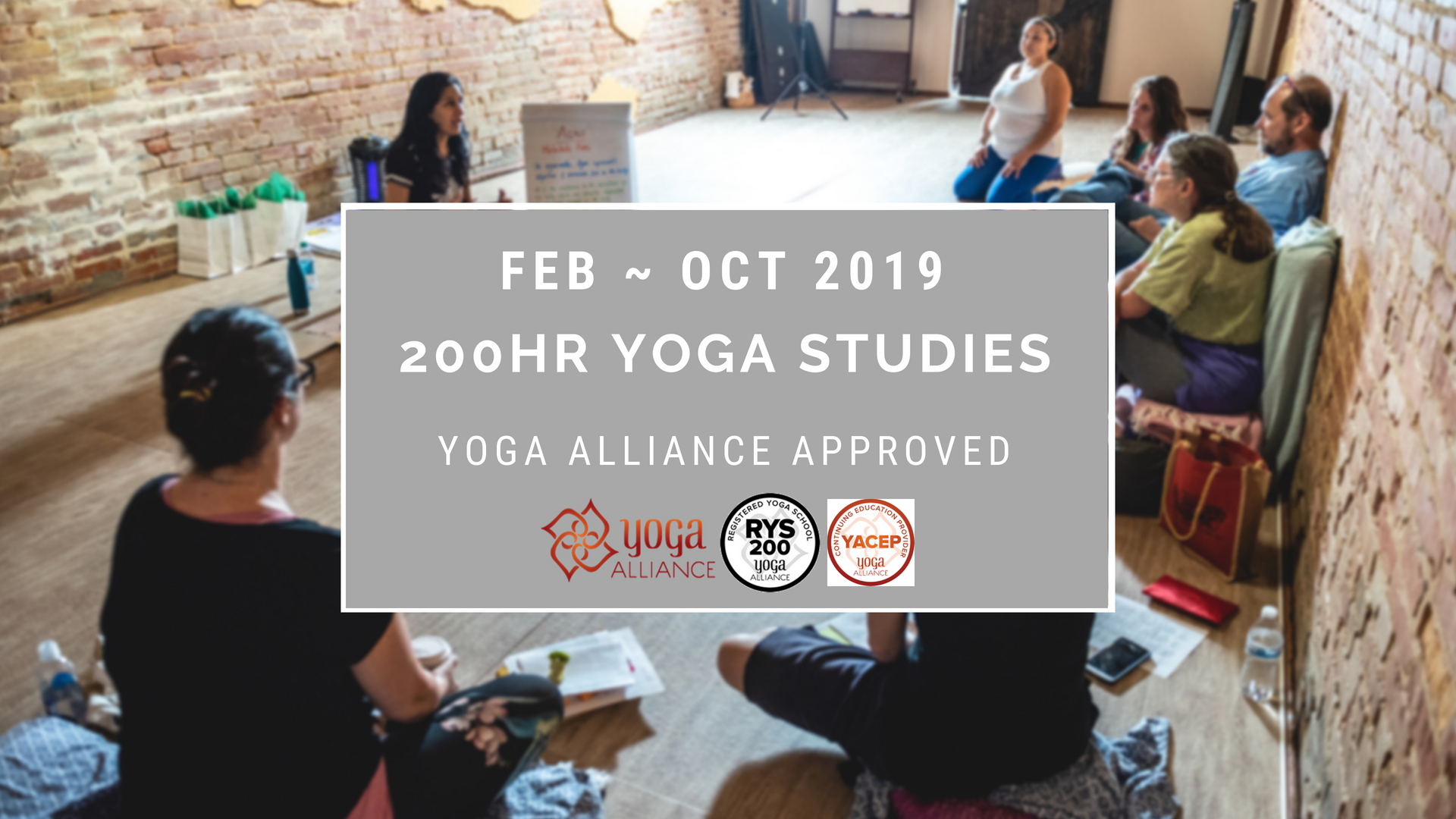 Event Dates:
Friday, February 22, 2019 - 18:00

to

Sunday, October 20, 2019 - 16:00
Price:
Option 1, Pay in full.  Best price!   $1950; Option 2, Payment plan
Only 10 spots available!
We are proud to present our Yoga Alliance approve 200 HR In Depth Yoga Studies & Teacher's Training Program. The curriculum in designed to deepen your knowledge and application of Asana, Pranayama, Meditation, Sanskrit, Yoga Philosophy & Ayurveda.
The faculty has more than 30 years of combined study & practice with Yoga Masters, and teachings rooted in the Viniyoga lineage from Krisnamacarya (and his ancestor Nathamuni), and in the Himalayan Tantric Sri Vydia lineage by Parayoga.
Upon completing the training you will have the knowledge to build your own personal practice, deepen your understanding in Yoga and establish a profound foundation for spiritual growth in tradition. Additionally, you will have the tools to sequence and teach a safe class both in a private and group settings.
Graduates will be eligible to become 200HR Yoga Alliance Certified Teachers, once all courses and homework have been completed.
Additionally, anyone who is already a 200HR Yoga Teacher, is welcome to attend as many individual modules as Continuing Education.
INVESTMENT:
Option 1, Pay in full.  Best price!   $1800 + $150 registration fee. This option closes on January 30, 2019.
Option 2:  Payment plan: $500 deposit by Dec 15, 2018 and 3 payments of $600 each due by Feb 15, May 15 & Aug 15.
Participants enrolling with options 1 & 2 are eligible to get 50% discount in membership of your choice. The discount begins on the day we receive your deposit/payment and last thru October 21, 2019.
Option 3, Pay as you go: $400 per module. Early bird  $325 if paid in full 30 days before each module begins. 
50% discount for graduates of our previous 200HR training: this applies to both repeating the whole 200HRS or attending individual modules as Credits for Continuing Education.
Module 1: Principles of Breath & Movement (Feb 22 ~ 24, 2019)
Module 2: Energetics of Asana (March 15 ~ 17, 2019)
Module 3: Foundations of Ayurveda (April 12 ~ 14, 2019)
Module 4: Introduction to Yoga Philosophy & Sanskrit (May 17 ~ 19, 2019)
Module 5: Yoga Anatomy & Principles of Alignment (June 14 ~ 16, 2019)
Module 6: Breath Adaptation & Pranayama (July 19 ~ 21, 2019)
Module 7: Sadhana ~ Personal Practice & Life Purpose (August 16 ~ 18, 2019)
Module 8: Restorative Yoga & Nidra (Sept 20~22, 2019)
Module 9: The Art & Business of Teaching Yoga (Oct 18 ~ 20, 2019)
Schedule:
 We will meet most 3rd weekends of each month (except Feb & April) beginning February 22 thru October 20, 2019:
Fridays: 6pm ~ 9pm
Saturdays: 8.30am ~ 12:30pm & 2pm~6.30pm
Sundays: 9am ~ 11.30am & 1pm~ 4pm
2.5 credit hrs for homework assignments
Total 22 credit hours per modul