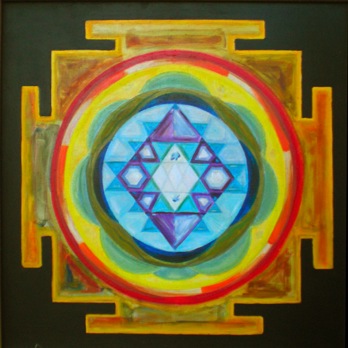 Event Dates:
Saturday, September 29, 2018 - 00:00

to

Sunday, October 28, 2018 - 00:00
Event Presenter(s):
Shanon Buffington, ERYT, RYS
Location:
1933 E. Frankford Road
Suite 180
United States
Yoga is ultimately a journey of Self discovery. The science of Yoga is uniquely designed to pave the pathway to the inner world and give us the tools for Self-knowing and Self-realization.
Through this Advanced Yoga Studies program, you will be taught the practices and self awareness necessary to experience the true teachings of yoga as they have been preserved and passed down for thousands of years. The curriculum is designed to take your practice and your teaching to the next level and immerse you more deeply in the philosophy and techniques of this ancient tradition.
Advanced Yoga Studies courses are open to yoga teachers and experienced students who wish to expand their knowledge and personal practice, acquire training in specialized areas of yoga instruction, and develop their teaching and professional skills.
These courses may be taken for personal enrichment or teaching enhancement and may be used to fulfill continuing education requirements by the Yoga Alliance.
This program is the equivalent of a 300-hour training, though will not be registered through Yoga Alliance. For more information, see Frequently Asked Questions.
The Advanced Yoga Studies program is offered in four courses.
Each course is independent and courses may be taken in any order Each course consists of 2 weekend sessions (20 hours) as well as home-study and reading (estimated at 55 hours). All assignments, case studies, practices, and reports must be turned in within 6 months of the completion of the weekend classes. At the completion of each course, students will receive a certificate of completion for 75 hours. If all 4 courses are completed, students will receive a certificate of completion for the Advanced Yoga Studies program worth 300 hours.
See more about the Yoga & Ayurveda Module:
USING YOGA TO HEAL (75 hours)
Ayurveda and Yoga are sister sciences that have been united for thousands of years for the sake of healing the body, mind, and consciousness. While Ayurveda deals more with the health of the body and yoga deals more with purifying the mind and consciousness, together they form a complete approach for optimal health and higher awareness.  Combining the knowledge of Ayurveda with the technniques of Yoga allows us to create the most beneficial practices for a healthy body and mind and pave the way to Self-realization.
Topics covered include:
Yoga as Therapy
Treating Injuries and Disease
The Doshas, Vital Essences, and Gunas
Ayurvedic Approach to Asana
Ayurvedic Approach to Pranayama and Meditation
Ayurvedic and Yogic Diet
Students are required to complete a detailed case study and assigned homework.
Required Reading: Yoga & Ayurveda by Dr. David Frawley.
Schedule:
Module 1: Yoga & Ayurveda
- Oct 21-22 and Nov 11-12, 2017, 1pm-6pm
COMPLETED
Module 2: Dharma & Desire
- Jan 20-21 and Feb 17-18, 2018, 1pm-6pm. - completed
Module 3: Prana
- Sept 29-30 and Oct 27-28, 2018, 1pm-6pm
Module 4: Yoga Sutra
- TBD
About this Presenter:
Shanon began practicing yoga in college as a supplement to teaching aerobics, weight-lifting, and running.  But what started as exercise became much more.  After years of suffering from pain caused by degenerative discs in her neck, Shanon began to find that the more she practiced yoga, the less pain she suffered.  And as her practice deepened, she realized that yoga not only helped her body, but also helped her mind.  She began teaching yoga in 2002 as a favor to a friend, but it wasn't long until she discovered that her true passion was to share yoga with others.
Shanon graduated from the University of Missouri-Rolla with a Bachelor and Master of Science in Engineering Management.  She spent 6 years working in the software consulting industry.  In 2002 she left her career in consulting and started her adventure with yoga.  Shanon co-founded the Surya Center for Yoga in December 2003 with the hopes of providing yoga to anyone open to receiving it.
Shanon's teachings are influenced by the Tantric tradition of Sri Vidya and the lineage of Sri Swami Rama of the Himalayas.  She is an initiate and teacher in the tradition of the Himalayan masters and ParaYoga.  She aims to bring an authentic experience of the yoga tradition to each class as well as to everyday life.  She is one of the few teachers transmitting an authentic, living tradition that has been practiced and taught from teacher to student for thousands of years.
Shanon's training includes certifications from the Yoga Institute and ParaYoga.   Her training is in classical Tantra, Hatha, and Raja Yoga.  She is a member of the Yoga Alliance, with over 1000 hours of yoga training.  She is also a certified Yoga and Ayurveda Wellness Consultant through the American Institute of Vedic Studies and  Dr. David Frawley (Pandit Vamadeva Shastri).  She has studied with her teacher, Yogarupa Rod Stryker, considered to be one of the pre-eminent yoga and meditation teachers in the United States, since 2005.