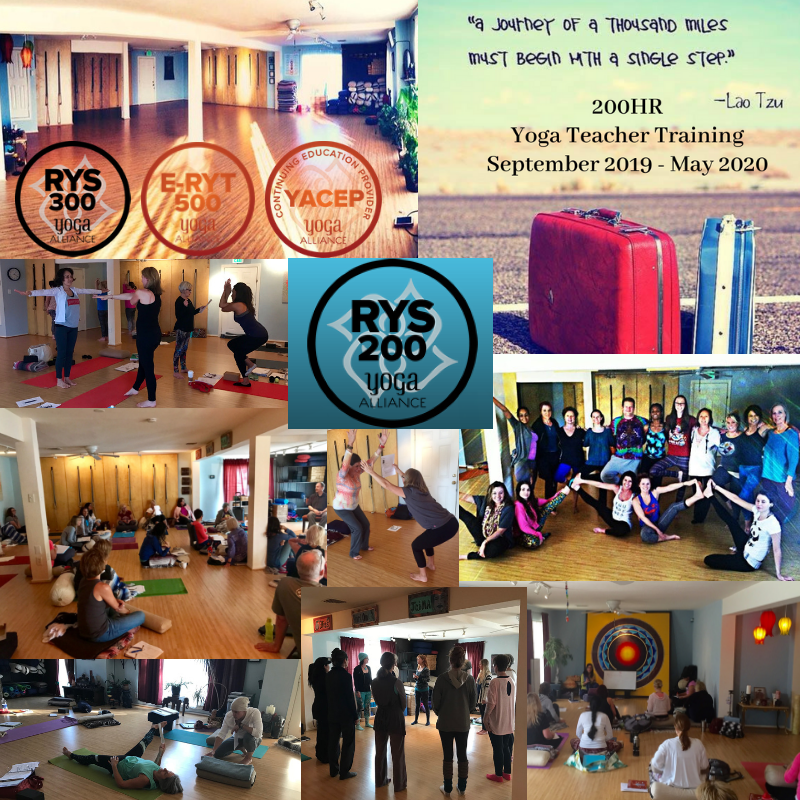 Event Dates:
Saturday, September 14, 2019 - 15:15

to

Sunday, May 31, 2020 - 15:15
Event Presenter(s):
Lisa Nicholson, Debbie Simon, Anna Trimm
Blue Anjou Yoga & Meditation Center
Price:
$2,600. $780 Deposit required to begin and is applied toward your first 3 Modules. $2,340 if paid in full up front. Monthly payment plan available. Early Bird discount: $150 off of the full tuition by August 1st.
Blue Anjou 200HR Yoga Teacher Training program is designed for students that wish to become certified yoga teachers as well as for dedicated students that are simply interested in deepening their practice and understanding of yoga. Our 200HR program teaches all aspects of yoga as required  for Yoga Alliance RYT certification, and much more!
We provide a classical Hatha Yoga training including asana, pranayama, meditation, mantra, mudras, anatomy and physiology, teaching methodology, philosophy, lifestyle, and ethics. Students will also have an in-depth understanding of Ayurveda, the sister science of yoga, the 8 Limbs and Yoga Sutras, and the chakra system. Our training program is unique in that we also teach introduction to Kundalini Yoga, Yin Yoga, Prenatal, Yoga for Beginners, Restorative Yoga, and Yoga Nidra so that our graduates are well rounded teachers that can teach a variety of styles of yoga, and can safely teach all levels of practitioners.
Blue Anjou 200HR teachers have years of experience in their fields of study and teaching. Your teachers are Lisa Nicholson E-RYT, YACEP, Debbie Simon E-RYT, YACEP, Yoga Therapist, and Anna Trimm E-RYT, YACEP. In addition, we have special guest teachers who are experts in their field of study including Apita Shah who presents Ayurveda, Melissa Grogan Professor of Voice and Speech, and Kenny Kolter, Sound Therapist.
Requirements for Blue Anjou 200HR Certification:
All required reading, homework, and assignments
Complete all Modules
Complete required Group Classes with lead teachers - Unlimited classes allowed throughout training
Complete required Assisting Hours and Observation Hours
CPR/AED Certification - held at Blue Anjou
What some of our past students have to say about Blue Anjou's 200HR Yoga Teacher Training:
"Blue Anjou's teacher training program is incredibly thorough and well thought out. It covered every aspect of yoga a teacher trainee would need to learn about or equip us to ask more questions about. The teachers were knowledgeable, confident, and extremely supportive. They were always available for questions and assistance, and made their students a priority. I couldn't be happier with this program and this school. It is truly a special place full of warmth, community, and the true essence of yoga." P.K
"The training provided by Lisa at Blue Anjou far exceeded my expectations. As students, we all felt valued and respected. Completing the teacher training was one of the best decisions I have ever made." K.B
"I always loved taking regular yoga and meditation classes at Blue Anjou. I loved the teachers and their calm and connected method of teaching. When I decided I wanted to persue a yoga teacher training, I simply contacted Lisa and registered. I did not have to read a review about the training because I trusted them. On the first day of training all teacher trainees were introduced and there were students travelling from 20 or 30 miles or more to come to Blue Anjou for teacher training because they had read reviews and found Blue Anjou to be one of the best. Needless to say, every module was dealt with such care and detail. My sincere gratitude to my dear teachers Lisa, Debbie, and Anna." G.S.
"Little school, BIG EXPERIENCE. Outstanding education. This yoga teacher program was amazing. Couldn't have asked for better instructors to learn from. It was such a well rounded program. This was the best education I ever received in my life time and I am forever grateful to all who were a part of it." T
"The teaching I received at Blue Anjou was above and beyond what I hoped to gain. I would recommend this school to anyone 100 times over!" J.A.
"I absolutely loved every aspect of my 200 hour yoga teacher training at Blue Anjou. All modules, readings, activities, group classes, assists, observations, and workshops were mind blowing. The director of the studio, Lisa, and the other two instructors, Debbie and Anna, are extremely knowledgeable and talented. Moreover, they truly make sure to prepare each new yoga teacher in the best possible way. I really appreciate that each of the instructors emphasized the importance of a safe practice for all students and teachers. The other revolutionary emphasis of Blue Anjou that I really valued is that yoga is for all body types not just the young, flexible, and athletic. Yoga for all!. I look forward to starting my 300 hour training at Blue Anjou in the fall." A.B.
"My 200 hour YTT at Blue Anjou was an incredible experience. The instructors: Lisa, Debbie & Anna were so knowledgeable & so accesible. I was terribly sad when my program ended. I would wholeheartedly recommend this yoga teacher training program!" A.M
"Blue Anjou offers a 10 month training program vs. the other more condensed options I had found. Fro my experience, 10 months is the right amount of time to truly absorb all that goes into becoming a well trained and knowledgable yoga teacher. The instructors at Blue go above and beyond to make sure their trainees are fully prepared for whatever their yoga future may hold." T.K
"My Teacher Training experience at Blue Anjou surpassed any and all expectations and was life changing for me. Blue Anjou is a warm, safe, and nurturing environment. I would recommend it to anyone at any level."M.
Schedule:
Students may register for our 2019/2020 Weekend Program or Weekday Program.
Weekend Training Dates - Saturdays & Sundays 12pm - 6pm:
September 14/15, October 12/13, November 16/17, December 7/8
January 18/19, February 8/9, March 7/8, April 4/5
May 2/3, May 30/31
Weekday Training Dates - Tuesdays & Thursdays 9am - 3pm:
September 17/19, October 15/17, November 12/14, December 10/12, January (weekend 18/19), February 11/13, March 10/12,
April 7/9, May 5/7, May (weekend 30/31)
How to register:
Call or email for registration information. lisa@blueanjou.com or, 469-645-8555/972-768-8098
Cancellation Policy:
Refunds:
You may receive a 90% refund 7 days prior to beginning the program. A 10% fee is held for administration and processing purposes.
Contact Information:
Lisa Nicholson
469-645-8555/972-768-8098