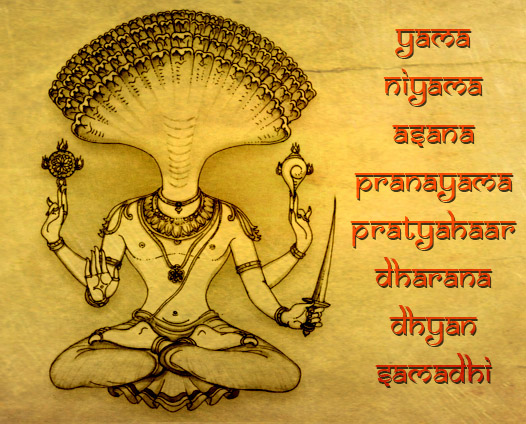 Event Dates:
Friday, March 16, 2018 - 00:00

to

Sunday, March 18, 2018 - 00:00
Price:
Early Bird thru Feb 24, 2018: $300 / Full price $400
Yoga philosophy brings ancient wisdom to life for direct application in our modern world.
These timeless truths help us reflect on what's most meaningful within, discerning the real from the unreal in our thinking, and reconnecting us with inner authenticity. These reflections bridge yoga on the mat with yogic living, uprooting unconscious beliefs and making space for newness to thrive in all aspects of practice.
This training is ideal for new and experienced yoga teachers as well as mind-body fitness professionals, body workers, nurses, and physical and occupational therapists, social workers, mental health professionals of all kinds, life coaches.
Interested yoga practitioners with a desire to learn more about Yoga are also welcome This module fulfills Yoga Alliance requirements for 22 CEU's. It is also a core component of our 200 hour YTT.
What you can expect:
Basic Concepts and Context Introductions
Basic Definitions: Yoga & OM
History & Evolution of Yoga (over the past 5000 years)
Overview of the key yoga texts beyond the Gita and Sutras: Vedas, Upanishads, Mahabharata, Ramayana, Hatha Yoga Pradipika, Gheranda Samhita
Yoga in relationship to it's sister sciences (Ayurveda/Jyotish) & Religions
Yoga Nidra Practice
Yoga Sutra Intensive Practice: Traditional Hatha from original 32 poses in the Gheranda Samhita
The Sutras in Action 
Schedule:
Friday: 6pm – 9pm
Saturday: 8.30am – 6pm
Sunday: 9am – 4pm
Space is limited to 16 participants
Path of the Yoga Sutras by Nicolai Bachman, Part 1 Key Principles The Heart of Yoga by TKV Desikachar
review the following major Sutras 1.1, 1.2, 1.3, 1.12, 1.14, 1.33, 1.39, 2.1, 2.3, 2.27, 2.42, 3.18, 4.7, 4.34 found beginning on page 149