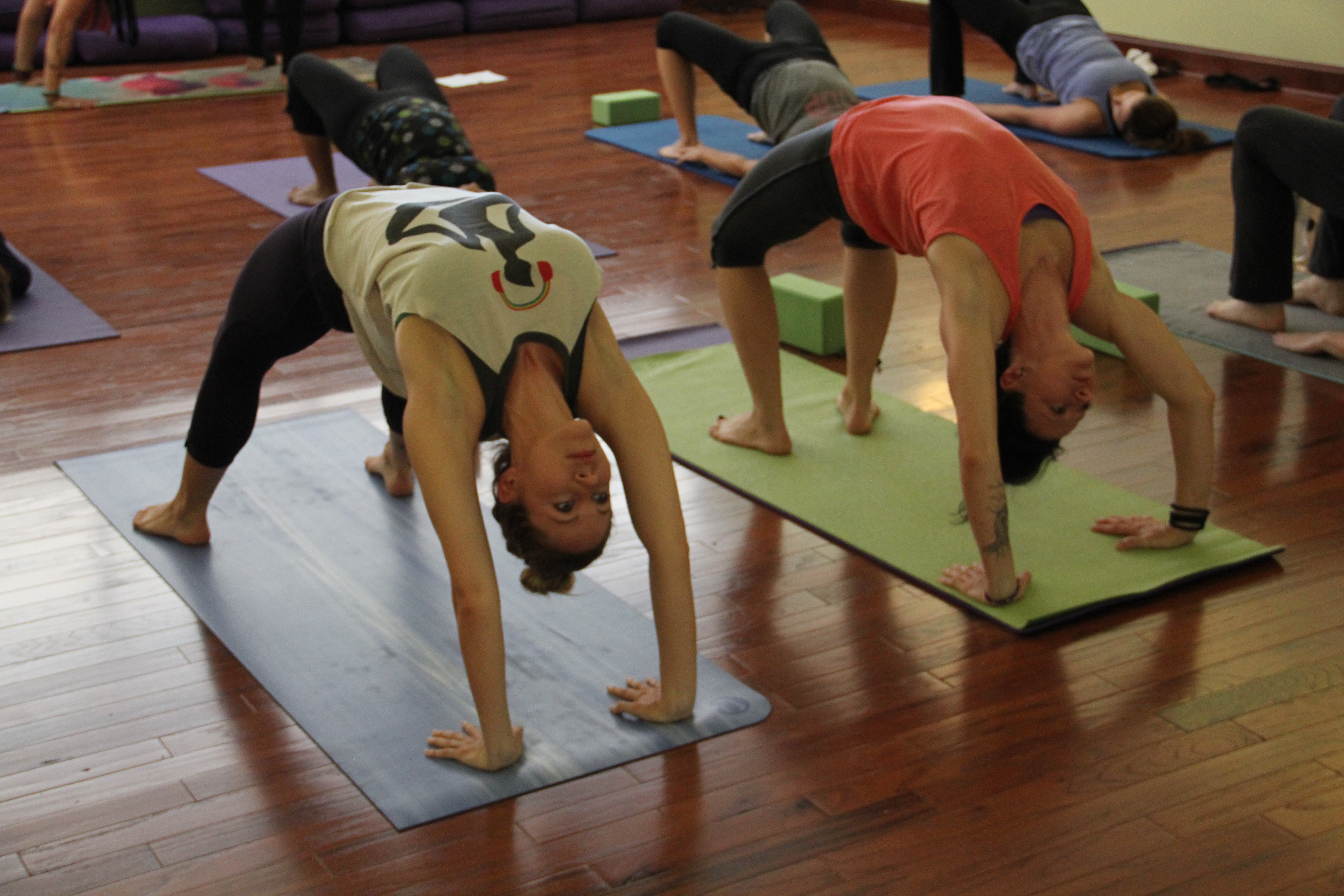 Event Dates:
Saturday, June 6, 2020 - 08:00

to

Saturday, February 6, 2021 - 06:00
Location:
6464 E Northwest Hwy
#345
United States
Techniques Training/Practice: Includes asanas, pranayamas, kriyas, meditation and other traditional yoga techniques. The training includes analytical and guided practice of the techniques.
Methodology: Includes principles of demonstration, observation, assisting and correcting of postures. How to address the specific needs of individuals. Business aspects of teaching yoga.
Anatomy and Physiology: Human physical anatomy and physiology (bodily systems, organs, etc) and also included is energy anatomy and physiologh (chakras, nadis, etc). Includes both the study of anatomy and physiology along with its application to yoga practice (benefits, contraindications, healthy movement patterns, etc).
Yoga Philosophy, Lifestyle and Ethics: Includes the study of yoga philosohies (such as the Yoga Sutras, Hatha Yoga Pradipika and Bhagavad Gita), yoga lifestyle (concepts of dharma and karma), and ethics of yoga. Understanding the value of teaching yoga as a service and being of service to others (seva).
 
Practicum: 
Practice teaching as the lead instructor (does not include assisting, observing or giving feedback)*
Receiving and giving feedback
Observing others teaching**
Assisting students while someone else is teaching
Schedule:
9 Month Teacher Training- One Weekend a month
Day: Saturday & Sunday
Time: 8:00am - 6:00 pm
Dates: 
June 6-7
July 11-12
August 8 -9
September 12 -13
October 3 - 4
Nov 7 - 8
Dec 5- 6
About this Presenter:
Evelyn Van Antwerp - E-RYT 500
Evelyn started practicing yoga many years ago because of its benefits for the back and neck difficulties she was experiencing, and soon discovered that the benefits were far greater than just addressing her physical well-being. For Evelyn, yoga has become an avenue for self-knowledge, self-love, awareness and physical well-being. Evelyn has a Masters in Curriculum, with sixteen years in education teaching students and adults, becoming a certified yoga instructor was the perfect choice for her. Evelyn has studied with Yoga Acharya Tej Monga, Judith Lasater, Leslie Kaminoff and Amy Matthews.
She received her 200-hour and 500-hour Yoga Alliance Certification through Namah Shivaya Yoga. Since yoga is very much a personal experience and one based on levels of ability, her endeavor is to teach to the needs of individual students by modifying poses. Her classes are designed for both newcomers and seasoned practitioners. Each class focuses on proper alignment and breathing techniques, with an emphasis on core body strength. Her goal as an instructor is for all of her students to experience the full benefits of yoga.
Scott Murphy - E-RYT 500
Scott's yoga studies began in September 1991, when he was seeking a more holistic approach to ending medical issues. His early years were spent under the study of Myna Moon, a long-time follower of Swami Sivananda and Mahavatar Babaji. As his practice increased over the decades, his medical symptoms diminished. He earned his 200 hour yoga teacher training and later both a 500 hour and a 1,000 Master Teacher Training from Namah Shivaya in Dallas and recognized as a Yoga Acharya.Of the three paths to realization, Karma Yoga has been a central part of Scott's life for more than two decades, as he has served in varying roles and responsibilities for several North Texas animal, health and religious organizations, including 14 years as a religious education instructor. He continues to bring accessible and affordable yoga to the Mesquite and Terrell communities and also teaches for the City of Mesquite, Texas, weaving into his classes the philosophical, scientific and spiritual aspects of a yoga practice. Scott continues his yoga studies, and has making a 3 ½-year commitment to the study of Kriya Yoga with Pramahansa Yogananda's Self Realization Fellowship. When he's not teaching yoga, Scott fights heart disease and stroke for the American Heart Association.
Contact Information:
Evelyn Van Antwerp
972-532-9074