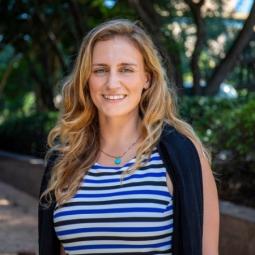 As Chief Mindfulness Officer of Mastermind Meditation, Dorsey Standish brings research-backed mindfulness and mindful movement to clients throughout the state of Texas. A lifelong learner and scientist, Dorsey has a B.S. in Mechanical Engineering from the University of Pennsylvania and is enrolled in the UT Dallas Applied Cognition and Neuroscience Master's Program. After mindfulness transformed her own work, health and relationships, Dorsey left her corporate role at Texas Instruments to share the power of mindfulness with others full-time. Dorsey's teachings combine neuroscience research with her experiences in Jon Kabat-Zinn's Mindfulness-Based Stress Reduction Program and multiple weekend and 10-day silent meditation retreats.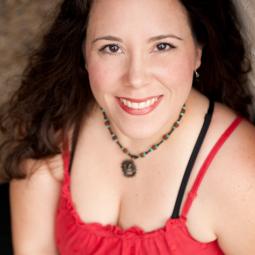 In my early 20's, studying consciousness, I came upon a book: Be Here Now by Ram Dass, which truly blew my mind wide open. This introduced me to yoga as a life path. Yoga has changed my life in so many ways. It has taught me to be healthier, happier, and take care of myself and others. After studying and practicing yoga for several years, I decided to follow my heart and become a teacher. I could not imagine my life without yoga. I am truly following my bliss.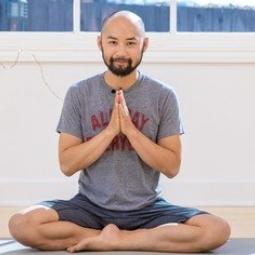 With over 15,000 hours of personal yoga practice, study and teaching, Ricky's adaptive teaching style went from intense to intuitive as he's seen thousands of bodies from all ages and walks of life progress down this path of self-inquiry and Self-knowledge.. His rich personal experiences offers expert guidance on healing, transformation and awakening. There are a growing number of incredible stories coming from both his long-time and new students alike.
Join him at Yoga Southside, or online.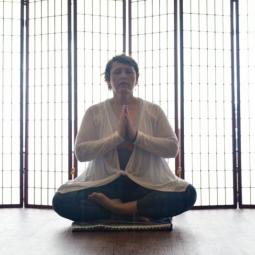 Nancy began a meditation practice 45 years ago and soon thereafter yoga. Since that time she has had a long, continuous love affair with the practice. Nancy spent years living in Asia where she studied meditation with monks and has travelled to India many times. She has had an opportunity to study and practice Hatha, Iyengar and Anusara styles of Yoga and with masters Tias Little, Erich Schiffmann, and John Friend. Nancy originally began teaching Anusara Yoga in 2003.