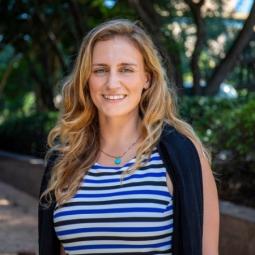 As Chief Mindfulness Officer of Mastermind Meditation, Dorsey Standish brings research-backed mindfulness and mindful movement to clients throughout the state of Texas. A lifelong learner and scientist, Dorsey has a B.S. in Mechanical Engineering from the University of Pennsylvania and is enrolled in the UT Dallas Applied Cognition and Neuroscience Master's Program. After mindfulness transformed her own work, health and relationships, Dorsey left her corporate role at Texas Instruments to share the power of mindfulness with others full-time. Dorsey's teachings combine neuroscience research with her experiences in Jon Kabat-Zinn's Mindfulness-Based Stress Reduction Program and multiple weekend and 10-day silent meditation retreats.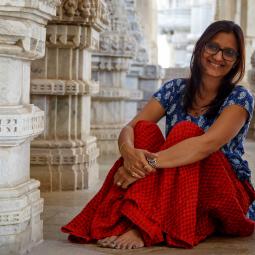 NAMA Certified Ayurvedic Practitioner, C-IAYT Certified Yoga therapist, Ayurvedic Yoga Therapist, E-RYT-500, BS in Nutrition & MBA - As an Ayurveda practitioner and Yoga Teacher, Arpita's intention is to integrate the sister sciences of Ayurveda with Yoga to provides a unique class with a holistic approach to the mind, body, and spirit. For Arpita, sharing the beauty of ayurveda, nutrition and yoga with her clients is truly a gift in her life.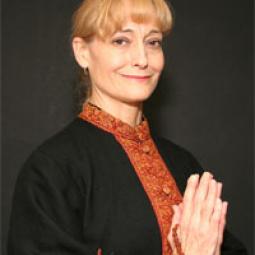 Chidanandi Sheri Cherokee MBA, E-RYT500, RCYT Founder and Director Chidanandi Sheri, Founder and Director of Alpha- Omega Yoga, has been practicing yoga for over 40 years and teaching for over 30 years. She has continually furthered her education in many areas related to the yoga way of life. Chidanandi is a registered Yoga Teacher through Yoga Alliance E-RYT 500 (Experienced Yoga Teacher with over 100,000 hours of Teaching Experience) She holds a Bachelors degree in Body Science, two degrees in Herbal Medicine, and a Masters in Business Administration.