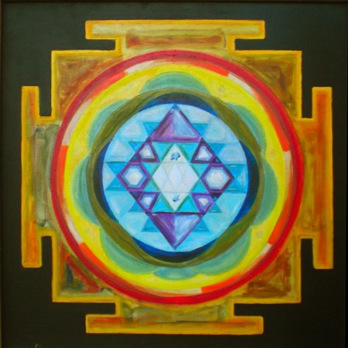 Event Dates:
Saturday, November 7, 2020 - 01:00

to

Thursday, December 31, 2020 - 12:00
Event Presenter(s):
Shanon Buffington, MS, ERYT, RYS
Shanon Buffington, MS, ERYT, RYS
Location:
Shanon Buffington, MS, ERYT, RYS
United States
YOGA SUTRA: THE PATH OF MIND (75 hours)
Written over 2000 years ago, Patanjali's Yoga Sutra is the singular text that illumines the path of Yoga more clearly and systematically than anything before or after. The word 'Sutra' means "thread" and the text is thus called because it threads together all the diverse teachings of Yoga into a single body of knowledge. It is considered the most precise and scientific text ever written on Yoga. By illuminating the practices, challenges, purpose, and potential of Yoga as a spiritual journey, the Sutras map the path to realizing life's ultimate goals. 
These timeless teachings are just as relevant today (maybe more so) as they were thousands of years ago. While the world may have been very different in terms of the physical, what has not changed is the state of the human mind. And since the Sutras are really a manual for the mind, they remain as relevant as ever.
Topics covered include:
The Samkhya System of Philosophy
Practices for Self-Reflection and Self-Inquiry
The Mastery of Asana According to Patanjali
Pranayama and the Light of Consciousness
Bhakti Yoga, the Path of Devotion
Kriya Yoga, the Path of Action
Ashtanga Yoga, the Path of Purification
Samadhi, the Path to Liberation
Students are required to complete a 30-day home practice, a self-reflection exercise, and assigned homework.
Required reading: Four Chapters on Freedom by Swami Satyananda Saraswati
Yoga is ultimately a journey of Self discovery. The science of Yoga is uniquely designed to pave the pathway to the inner world and give us the tools for Self-knowing and Self-realization. Through this Advanced Yoga Studies program, you will be taught the practices and self awareness necessary to experience the true teachings of yoga as they have been preserved and passed down for thousands of years. The curriculum is designed to take your practice and your teaching to the next level and immerse you more deeply in the philosophy and techniques of this ancient tradition.
Advanced Yoga Studies courses are open to yoga teachers and experienced students who wish to expand their knowledge and personal practice, acquire training in specialized areas of yoga instruction, and develop their teaching and professional skills. These courses may be taken for personal enrichment or teaching enhancement and may be used to fulfill continuing education requirements by Yoga Alliance. 
Schedule:
Live training is Nov. 7-8 AND Dec. 5-6, 1-6pm. 
Virtual training can be completed on your own schedule via recorded classes.
About this Presenter:
Shanon's teachings are influenced by the Tantric tradition of Sri Vidya and the lineage of Sri Swami Rama of the Himalayas. She is an initiate and teacher in the tradition of the Himalayan masters and ParaYoga. She aims to bring an authentic experience of the yoga tradition to each class as well as to everyday life. She is one of the few teachers transmitting an authentic, living tradition that has been practiced and taught from teacher to student for thousands of years.
Shanon's training includes certifications from the Yoga Institute and ParaYoga. Her training is in classical Tantra, Hatha, and Raja Yoga. She is a member of the Yoga Alliance with over 1000 hours of yoga training, and is the director of a registered yoga school that trains teachers at the 200 and 500 hour levels. She is also a certified Yoga and Ayurveda Wellness Consultant through the American Institute of Vedic Studies and  Dr. David Frawley (Pandit Vamadeva Shastri) and a trained facilitator of PSYCH-K®. She has studied with her teacher, Yogarupa Rod Stryker, considered to be one of the pre-eminent yoga and meditation teachers in the United States, since 2005. 
Cancellation Policy:
Cancellations more than 14 days before course start date will be fully refunded. All cancellations within 14 days of course start date are not refundable.