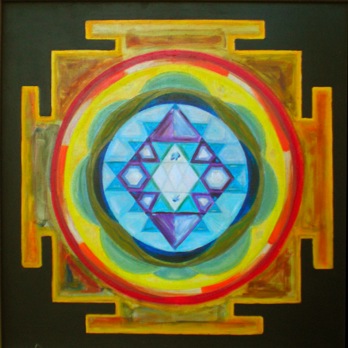 Event Dates:
Saturday, September 28, 2019 - 13:15

to

Sunday, October 27, 2019 - 18:15
Event Presenter(s):
Shanon Buffington, MS, ERYT, RYS
Shanon Buffington, MS, ERYT, RYS
Ayurveda and Yoga are sister sciences that have been united for thousands of years for the sake of healing the body, mind, and consciousness. While Ayurveda deals more with the health of the body and yoga deals more with purifying the mind and consciousness, together they form a complete approach for optimal health and higher awareness. Combining the knowledge of Ayurveda with the techniques of Yoga allows us to create the most beneficial practices for a healthy body and mind and pave the way to Self-realization.
Topics covered include:
Yoga as Therapy
Treating Injuries and Disease
The Doshas, Vital Essences, and Gunas
Ayurvedic Approach to Asana
Ayurvedic Approach to Pranayama and Meditation
Ayurvedic and Yogic Diet
Students are required to complete a detailed case study and assigned homework.
Required Reading: Yoga & Ayurveda by Dr. David Frawley
This training qualifies as continuing education if you are registered through Yoga Alliance.
Schedule:
Sept. 28 -29, 1-6pm AND
Oct. 26-27, 1-6pm
About this Presenter:
Shanon's teachings are influenced by the Tantric tradition of Sri Vidya and the lineage of Sri Swami Rama of the Himalayas. She is an initiate and teacher in the tradition of the Himalayan masters and ParaYoga. She aims to bring an authentic experience of the yoga tradition to each class as well as to everyday life. She is one of the few teachers transmitting an authentic, living tradition that has been practiced and taught from teacher to student for thousands of years.
Shanon's training includes certifications from the Yoga Institute and ParaYoga. Her training is in classical Tantra, Hatha, and Raja Yoga. She is a member of the Yoga Alliance with over 1000 hours of yoga training, and is the director of a registered yoga school that trains teachers at the 200 and 500 hour levels. She is also a certified Yoga and Ayurveda Wellness Consultant through the American Institute of Vedic Studies and  Dr. David Frawley (Pandit Vamadeva Shastri) and a trained facilitator of PSYCH-K®. She has studied with her teacher, Yogarupa Rod Stryker, considered to be one of the pre-eminent yoga and meditation teachers in the United States, since 2005.