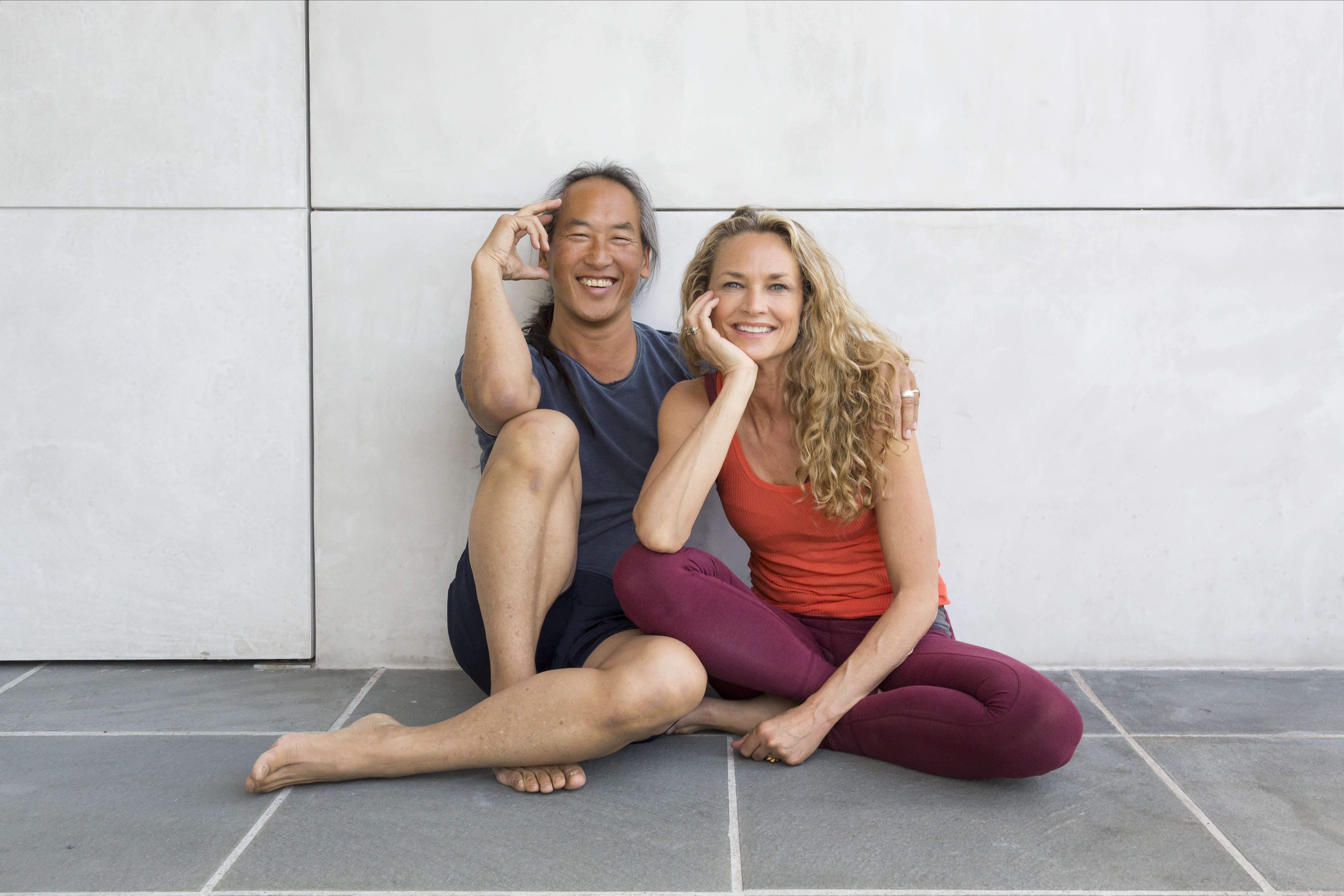 Event Dates:
Thursday, June 6, 2019 - 08:30

to

Monday, June 10, 2019 - 17:30
Event Presenter(s):
Rodney Yee & Colleen Saidman Yee
Price:
$1225 early bird, $1400 after (5/6)
This tricky and challenging group of poses is often under-represented in public classes, but we do our students and ourselves a disservice by avoiding them. When executed with comprehension and proper preparation, they're invaluable in building confidence, strength and equilibrium. The exhilaration and benefits offered by being upside down, balancing the entire weight on the arms and hands, or by finding true release in the hips, makes these asanas well worth the effort. Let's keep these valuable poses in our repertoire by understanding the progression that leads to the "aha" moment, while arming ourselves with the step by step knowledge necessary to tackle them safely. 
About this Presenter:
Rodney Yee has been curious about the mind and body for as long as he can remember. He was a gymnast, a ballet dancer, and a philosophy and physical therapy major. Following the thread of curiosity about mind and body, he took his first yoga class in 1980. He went to yoga in search of flexibility and found a practice that would turn into his life-long passion and career. In 1981, Rodney began to study yoga full time at the San Francisco Iyengar Yoga Institute and at The Yoga Room in Berkeley. In 1987, after becoming a certified Iyengar Yoga Teacher, he opened the Piedmont Yoga Studio in Oakland, CA, with Richard Rosen and Claire Finn. Rodney has been featured in over 30 video titles and numerous audio recordings with Gaiam. He has written two books, Yoga: the Poetry of the Body and Moving Toward Balance: 8 Weeks of Yoga with Rodney Yee, both in collaboration with Nina Zolotow.
Colleen Saidman's introduction to yoga was at the urging of a roommate who convinced her to attend a class at a loft space in New York City. It was not long after that first class that her worn out running shoes, her basketball, and her boxing gloves became relics of the past. And in 1994, after enduring back surgery, Colleen's commitment to her yoga practice deepened. Colleen graduated from Jivamukti's Teacher Training program in 1998 and has been teaching ever since. She has been featured in The New York Times and New York Magazine and has also been on the cover of Yoga Journal. A consummate student, Colleen has travelled throughout Europe and Asia studying alternative medicine and spiritual healing. Colleen holds a certification in Shiatsu and lived in Calcutta, India, working with Mother Theresa at the Home of the Destitute and Dying. Colleen owes tremendous gratitude for her studies of bhakti and vinyasa to David Life and Sharon Gannon. She also offers thanks to the many other teachers with whom she has studied, including Rodney Yee. She runs Yoga Shanti Yoga Studio in Sag Harbor, New York.
What to Bring:
Journal, pen, snacks & water
Required Props:
Mat, 2 blocks, strap, sand bag, blanket & bolster 
Cancellation Policy:
Deposit is non refundable. Tuition is non refundable as of June 1.