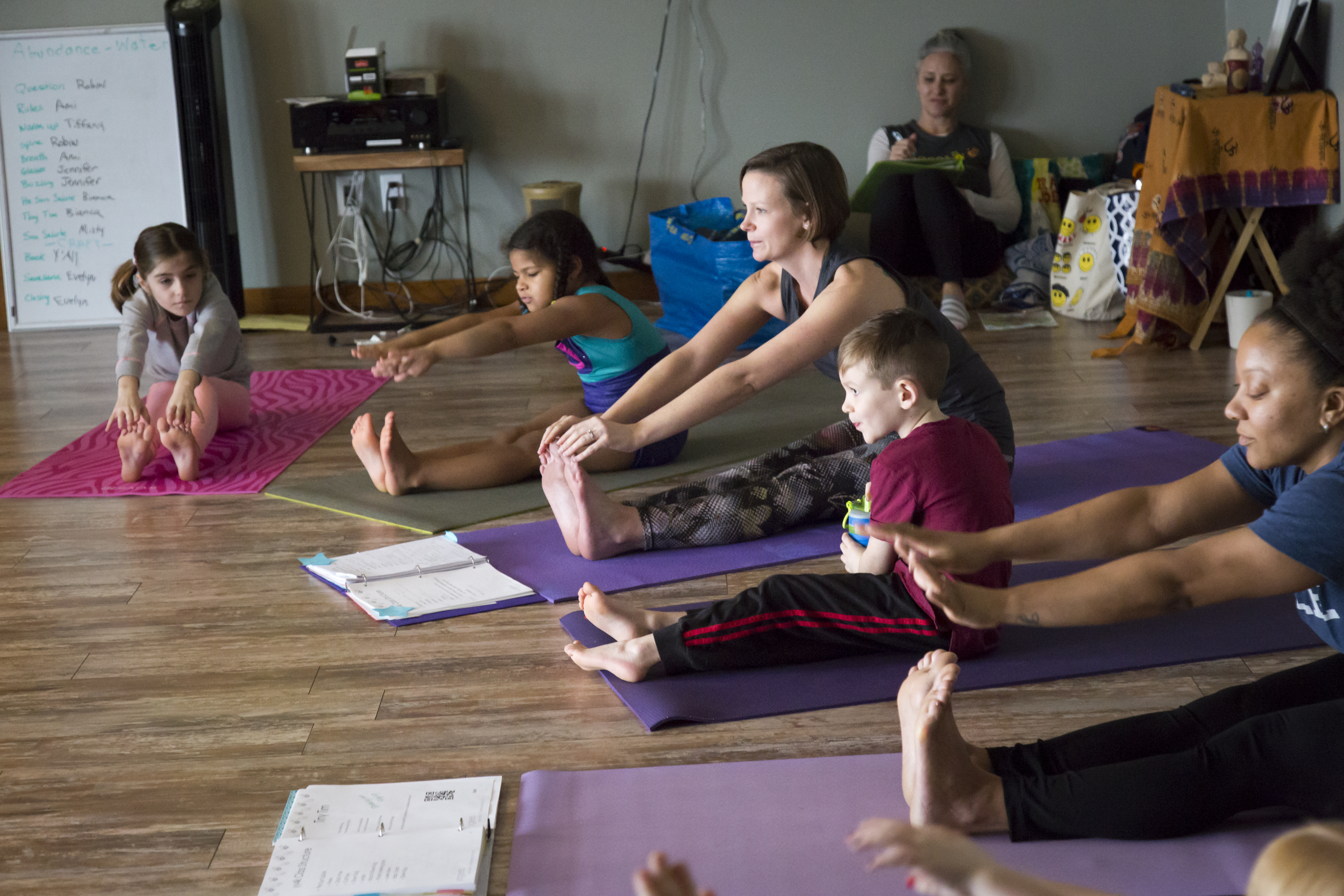 Event Dates:
Friday, August 23, 2019 - 17:00

to

Sunday, November 17, 2019 - 00:30
Event Presenter(s):
Heather Hopper, Taylor Seideman
Price:
$1330 PIF or $1470 payment plan
Are you interested in teaching yoga to kids? Complete your journey with yy4k, the only dedicated RYCS in the Dallas/Fort Worth area.  Kids yoga is ALL we do at yogees!  Our syllabus is broken down into one practicum and five teaching modules, all of which enhance our chances of positively and effectively providing success for our future teachers and ultimately the children they have the good fortune to teach. Module 1 can be taken as a stand-alone course or in a series to meet the requirements of 95 hours of instruction to achieve the Yoga Alliance  designation of Registered Children's Yoga Teacher or Certified Children's Yoga Teacher. Modules are approximately one weekend per month for 4 months, beginning twice per year.
Schedule:
Fall 2019
August 23-25, Module 1 5-9pm, 8am-6pm, 8am-6pm
September 27 & 28, Module 2 5-9pm, 8:30-4:30
October 25-27, Module 3 & Mindfulness 5-9p, 8-6, 8-6
November 15-17, Modules 4 & 5 5-9p, 8-6, 8-6
About this Presenter:
What our Trainees are saying about our program
​
"Absolutely would recommend this training program to anyone who is interested in teaching yoga to children. You can come in as a trained yoga teacher or come in as someone who has never taught yoga and the instructors will make you feel welcome and you will leave feeling confident in your ability. Loved it! So happy I made the decision to train with this company. It was definitely a life-changing experience!"
​
"Great program. You will leave with the skills necessary to teach yoga to children - at the same time teaching them to become more thoughtful, kind, and self aware individuals."
​
"I loved the exuberance and love the trainers have for what they were teaching. Their excitement for bringing yoga to kids was infectious. I thought the training was well rounded and balanced. In addition, loved the camaraderie of/between the cohort and the instructors. I highly recommend Yogees Yoga 4 Kids to anyone whether or not they want to teach a class or just practice with their own children."
What to Bring:
Yoga attire, props for sitting and practice, binder and dividers, water bottle and writing implements as well as a love of children and a desire to get silly!
all materials necessary are provided
Cancellation Policy:
no refunds of deposits or payments are given