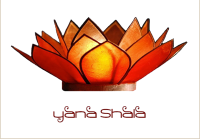 Notification of expiration:
Yana Shala's vision and mission is to provide an educational platform that promotes a vast and constantly growing array of modalities within the healing and wellness community, including but not limited to yoga, meditation, Ayurveda, and aromatherapy, and to create a community of support where people meet to share their goals, needs and experiences in an effort to enhance their own self-awareness and healing potential to offer a safe space for self-exploration and self-empowerment.
We host professionals with varying backgrounds to train and teach within this community and to support our overall mission through varying healing platforms creating education and awareness. We support all Yoga lineages and are inclusive of all methods.