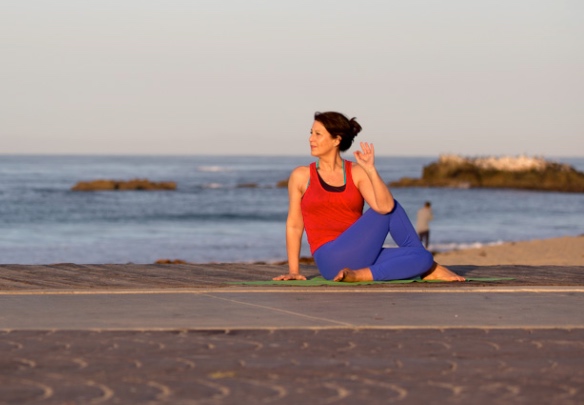 Event Dates:
Monday, December 10, 2018 - 14:15

to

Sunday, June 9, 2019 - 14:15
Event Presenter(s):
Kathryn Templeton, Rod Stryker, Sandra Anderson, Dr. Rosy Mann and more
Price:
$249 includes online course, manual and USB
An affordable and accessible Wellness Coach Certification Program that Integrates the Sciences of Yoga, Ayurveda and Psychology - earn Yoga Alliance, NAMA and NASW CE credits
This training is for anyone who works in the fields of mental health, ayurveda, or yoga, and for anyone who simply wants to explore the therapeutic applications of these three powerful healing disciplines. With a better understanding of all three fields, you can create comprehensive treatment plans to more fully support yourself or others. Plus, if you've been wanting to explore or grow a profession in the wellness arena, this training is the first step toward becoming a certified 3 Wisdom Traditions Wellness Coach!
To sustain healthy functioning we need resilience, adaptability and interpersonal support. Everyone has challenges in life and sometimes needs support to manage these challenges. Often, the tools of yoga therapy, ayurvedic medicine and traditional clinical psychotherapy are called upon to bring us back into balance in our true nature.
The 3 Wisdom Traditions (3WT) training is designed to support your recovery from imbalances with a wrap around treatment plan to support you as you work toward self-evolution, or support your client in between sessions as you work on clinical issues.
Creating a baseline of support is critical. Building practices to build resilience and adaptability, along with attachment for healthy relationships and communities are what the 3 Wisdom Traditions Wellness Coaches are trained to do.
Step 1 is Core Concepts, online from Yoga International for 11.5 CEUs for $249
Explore how yoga is a bridge to ayurveda and learn about the concept of agni (internal heat or fire) and how it affects you physically, mentally, and emotionally.
See how ayurveda can work conceptually and pragmatically with psychological tools offered in the areas of self-regulation, adaptability, and resiliency.
Explore the roots of Western and Eastern psychology and how they relate to each other and the modern world.
Learn more about how we experience trauma, and why people respond differently to the same traumatic event.
Gain an understanding of psychological, yogic, and ayurvedic terms to help you better get to know each discipline and how they relate to each other.   
Step 2 is to attend the 3WT Learning Lab in Dallas, or other supporting locations; 15 CEUs in person for $349
Step 3 (can be done before or alongside Step 2) Enjoy the 3WT Mentoring Program - listen to case studies from 3WT Wellness Coaches, presenting cases for discussion and mentoring with Kathryn Templeton. Together, with Kathryn's guidance, they will explore the application of 3WT tools within scope of practice for you to learn from and expand your practice.
Practitioners of each tradition can learn how to utilize the practices of the other two, in the language of their "home" tradition. To navigate this training, start with the tradition you connect with most.
Yoga Teachers and Therapists and Ayurvedic Yoga Specialists can start with Yoga.
Clinical professionals, such as nurses, psychotherapists, and social workers can start with Psychology.
Ayurvedic Health Counselors, Practitioners or Ayurvedic Doctors, can begin with the wisdom tradition of Ayurveda.
Application of the material from your "home" wisdom tradition will be within your grasp. You may be surprised to find that you already use some of the tools as recommendations with your clients.
Meet the Industry Leaders who contribute to this training program:
YOGA
Sandra Anderson, Senior Faculty of the Himalayan Institute and Author of "Tantra Hatha: Mastering the Basics"
Sarah Guglimeli, Faculty of the Himalayan Institute, E-500RYT
Kathryn Templeton, Faculty of the Himalayan Institute, Senior Para Yoga Teacher, E-500RYT
AYURVEDA
Dr. Rosy Mann, BAMS, Faculty of Kripalu School of Ayurveda and Himalayan Institute Graduate School of Ayurveda
Kathryn Templeton, Ayurvedic Practitioner, Director of the Himalayan Institute Ayurvedic Specialist Program and Graduate Program
PSYCHOLOGY
Dr. Alice M. Forrester, PhD., Director of Clifford Beers Clinic including the Morris Wessels Trauma Clinic
Kristin Hale, Nurse Practitioner; Expert in treating trauma and secondary trauma
Yogarupa Rod Stryker, Author of "The Four Desires" technology of self evolution
Kathryn Templeton, MA Clinical Psychology, Master Teacher In Drama Therapy (MT./ RDT)
Schedule:
online, at your convenience
About this Presenter:
Kathryn Templeton, MA, RDT/MT, E500RYT, AYT, C-IAYT, and Ayurveda Practitioner was voted Editors Choice for 100 Trailblazers in Yoga & Ayurveda from Spirituality & Health Magazine.
She has devoted her life to the health of others. A psychotherapist for more than 30 years, Kathryn is a Master Teacher in the field of Drama Therapy and continues to work both clinically and as an educator specializing in the treatment of individuals with anxiety, depression and complex trauma. As an E-500 RYT, NAMA-registered Ayurvedic practitioner and Senior Para Yoga teacher, Kathryn has worked to develop specialized treatments integrating the principles of yoga, ayurveda and clinical psychology. Kathryn is currently a faculty member at the Himalayan Institute in Honesdale, PA. She is founder of the Himalayan Institute Ayurvedic Yoga Specialist program (HIAYS), Torchbearer Mentorship program, and their AHC Program. Kathryn just launched The Three Wisdom Traditions: Integrating yoga,psychology and Ayurveda forProfound Healing. She is an Adjunct Professor of Human Development and General Psychology in the Connecticut Community College system. Kathryn is a contributing writer, and educator for Yoga International website, a Banyan Botanicals Ambassador, and a guest blogger on several healthcare websites. She holds memberships with the International Association of Yoga Therapists, Yoga Alliance, the National Association of Drama Therapists and the National Ayurvedic Medical Association.