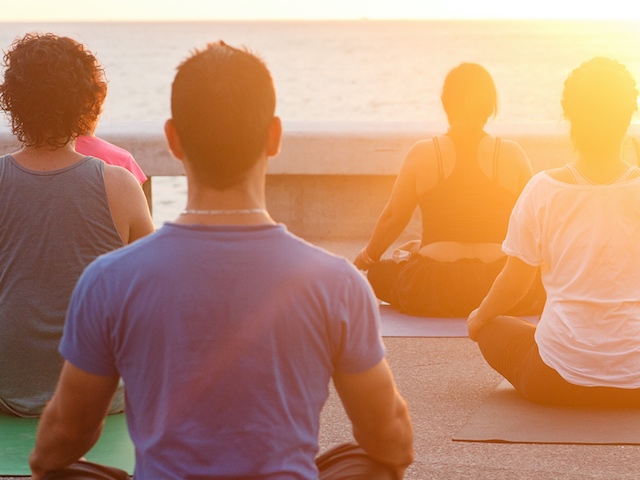 Event Dates:
Friday, October 12, 2018 - 19:00

to

Sunday, October 21, 2018 - 01:00
Location:
Ananda Meditation & Yoga Center
4901 Keller Springs Rd.
Suite 103
United States
Price:
$229 early bird; $249 after October 1
If you are a yoga teacher, a social worker, a student or interested in inspiring yourself and others with the practice of the ancient science and art of meditation, then this teacher training course is for you!
The core concentration technique you will learn to teach is known as hong sau, a mantra that, when associated with the in-and-outgoing breath, calms the nervous system and the heart beat, freeing the mind for meditation and higher, super-conscious perceptions of peace, calmness, bliss and other higher realities.  
Ample time will be given to each participant to gain actual experience by guiding the group in exercises, meditations and visualizations. Through shared, collective feedback and group discussions, you will gain a deeper understanding of the skills needed to be an effective meditation teacher.
Participants receive 14 CEU hours with Yoga Alliance along with Certificate of Attendance.
Visit our website for more information, instructor bios and to register.
Schedule:
Friday, October 12  7:00 pm - 9:00 pm
Saturday, October 13 9:30 am - 3:30 pm
Sunday, October 14  1:00 pm - 4:00 pm
Sunday, October 21  1:00 pm - 4:00 pm