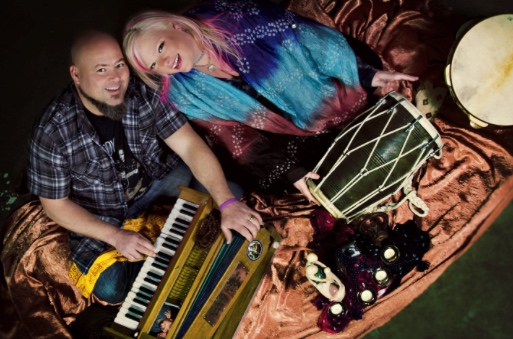 Event Dates:
Friday, October 25, 2019 -

06:00

to

09:00
Experience the celebration of Divali! Reclaiming the Kingdom of your true divine purpose!! Enjoy food, live music and dress up in traditional Indian costume to dance dance dance during this festival of light!
Divali is the five-day festival of lights, celebrated by millions of spiritually minded humans across the world. The festival celebrates new beginnings and the triumph of good over evil and light over darkness.
The festival is marked by large firework displays, to remember the celebrations of traditional India as told in the story of the Ramayana, where Lord Rama (representing our light of dharma) defeats Ravana, the King of Lanka (representing darkness), who kidnaps his beloved wife Sita, and how Hanuman (representing powerfully committed devotion) reunites Rama and Sita so that they may reclaim their kingdom of Ayodhya.
Those celebrating the festival light traditional earthen diyas (candles) and decorate their houses with colorful art.
During Divali, families and friends share sweets and gifts, and there is also a strong belief in giving food and goods to those in need. It is also traditional for homes to be cleaned and new clothes to be worn at the time of the festival.
Please bring a canned food item to donate to the Tarrant Food Bank.
Schedule:
6pm Ramayana Mythology and Mantra Class
7pm Divali Celebration Begins
About this Presenter:
Bhakti House Band is Led by musical visionaries Randall and Kristin Brooks, Bhakti House Band (BHB) presents a global fusion of percussion-driven instrumentation, world beats, and rich, haunting harmonies that are sure to awaken and enliven the soul. Their music seamlessly weaves various cultural traditions and musical influences into an experience that transcends the mundane and allows one to connect to a deeper sense of freedom and purpose. Integrating Sanskrit mantra and kirtan, inspirational English lyrics, spoken word, and even conscious rap, Bhakti House Band holds a playful, yet sacred space for listeners to surrender their minds to the rhythmic groove of the heart.
For nearly 25 years, Randall & Kristin have shared and articulated their spiritual journey through relevant lyrics and heartfelt musical compositions. They currently travel the globe, gathering communities together to experience the healing power of music and the practice of what they have termed Nada Bhakti Yoga (the yoga of sacred sound and conscious devotion). Their intention is to inspire humanity to awaken their hearts, live with purpose, and experience a higher sense of freedom and connection with all life.
Named one of Origin Magazine's Inspiring Community Leaders of the New Millenniaand one of its Favorite Couples Working Together to Shift the Planet, Randall and Kristin passionately believe it is every human's responsibility to use their TAGs (talents, abilities, and gifts) to serve and uplift humanity. Their 501(c)3 non-profit organization, Conscious Living Empowerment Foundation (CLEF) creates projects like the Peace Love OM Project, to provide opportunities for children of all ages to do just that. Also noteworthy is the captivating title track of their 2014 release, Akasha Blue Sky. The award-winning piece is a collaboration of 18 children from various cultures and traditions using their talents to serve and sing for "Love, Peace, and Harmony". This inspiring song has quickly garnered attention from musicians, philanthropists, and peace organizations all over the world. Proceeds from this album currently support impoverished children in India with food and education, helping their families to break out of the cycle of poverty.
Since the 2011 release of their first award-winning album, Nada Bhakti: The Sound of Devotion, they have gained tens of thousands of loyal fans in more than 52 countries. This worldwide support inspired two project releases in 2014 & 2015: Akasha Blue Sky, benefiting their Peace Love Om Project; and the first two volumes of their new mantra sound meditation series, Sounds of the Sun: Gayatri Mantra, all available on iTunes and Amazon. They are pleased to announce that they are currently working in the studio to finish up their upcoming album called Roots To Revolutions, exploring and expressing revolutionary musical creations inspired by honoring their musical roots. Roots to Revolutions is expected to release later this spring.
For more info: http://igg.me/at/BhaktiHouse