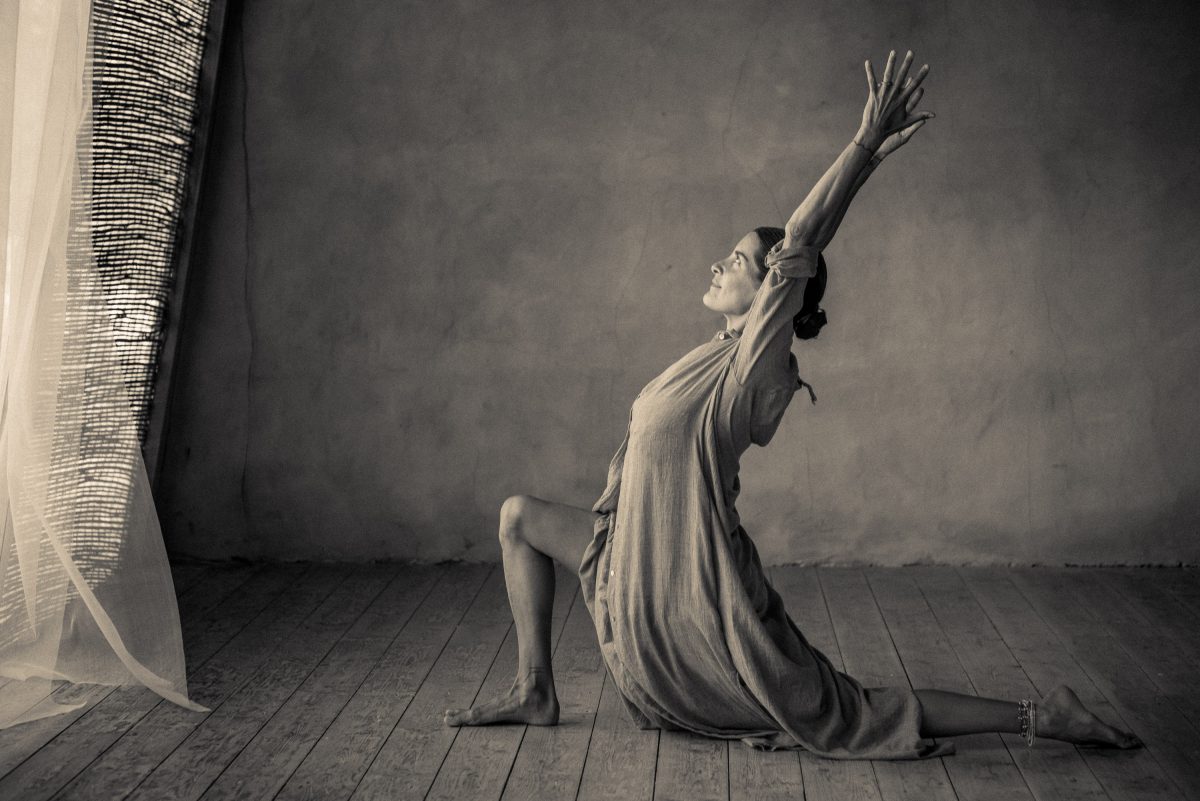 Event Dates:
Saturday, June 9, 2018 - 09:00

to

Sunday, June 10, 2018 - 01:00
Event Presenter(s):
Elena Brower & East Forest
Location:
Botanical Research Institute of Texas
United States
SATURDAY JUNE 9, 2018
9 AM - NOON
STILLNESS
This open level class welcomes specific intervals of intensity supported by stillness to help us refine our ability to stay centered in any situation. Expect a well-rounded practice of standing postures, twists, and backbends, closing with meditation.
SATURDAY JUNE 9, 2018
1:30 PM – 4 PM
HONOURING
This open level sequence calls on our capacity for prayer. This is a comprehensive, thoughtful practice of alignment, strengthening and honouring our body, mind, teachers, and ancestors. Enjoy flow, yin, restorative, and meditation.
 
SUNDAY JUNE 10, 2018
9 AM - NOON
GRACE
This open level sequence provokes your potential. Strong, well-aligned flow to raise the resonance, open the space within, and then usher in your highest grace for meditation. Accompanied LIVE by East Forest!!
eastforest.org
** We will also have copies of Elena's gorgeous journal Practice You available for sale. 
** Saturday night June 9, East Forest performs live at Fort Works Art! Tickets $15. 
Schedule:
Saturday 9 am - noon
Saturday 1:30 - 4 pm
Sunday 9 am - noon 
About this Presenter:
Mama, author, yoga teacher and speaker, Elena Brower is influenced by several yoga traditions and recognized internationally for her expertise in offering practices for approaching our world with realistic reverence.
She is the author of Art of Attention, a yoga workbook that has been translated into six languages and the creator of Teach.yoga, a virtual home for yoga teachers worldwide. Her latest book, Practice You, will be released in fall 2017.
Elena is also an executive producer of On Meditation: Documenting the Inner Journey, a film that intimately explores meditation experiences. She's contributed to the Huffington Post, MindBodyGreen, and Yoga Journal, and has been featured in the New York Times and on major network news channels. Experience Elena's filmed practices on YogaGlo and her Audio Meditations on elenabrower.com/meditation.
What to Bring:
Please bring your yoga mat and water.