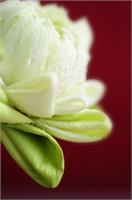 Event Dates:
Friday, April 20, 2018 - 09:00

to

Sunday, April 22, 2018 - 16:00
Event Presenter(s):
Lisa Clark & Amy Matthews
Location:
4525 Lemmon Ave, 3rd Floor
United States
Price:
$495 – EB (30 days prior) / $540 After
Module 3 B
PROCESS:  Cells, Breath & Embryology                                                                             
 
Life begins as movement. From our first moments as two cells, through the whole process of our embryological development and into our adult lives, our cells are breathing and communicating and adapting and responding to each other and their environment.
This cellular activity underlies all our processes of living and is the baseline of our existence.
When we explore re-membering our embryological origins and embodying cellular respiration, we open up new pathways for awareness and shifts in consciousness. 
The FOUNDATIONS in EMBODIED ANATOMY (FEA) Immersion Series is a deep, internal study of the body and how it moves. Each module explores the practice of yoga through key embodiment principles informed by each of the body systems, and a somatic experience of the tissues and cells.  Foundations in Embodied Anatomy opens a doorway to the transformative aspects of yoga and moves asana from an external approach into a subtle and sophisticated internal art form.
~ Discover how the development of our anatomy informs how we learn, relate and move. 
~ Explore this subtle yet dynamic approach to yoga through somatic integration.
~ Develop skills in observation, movement analysis & body awareness for a greater understanding of sequencing yoga postures. 
~ Experience greater embodiment, body intelligence and an easier flow of movement that takes you way beyond mere shape making when practicing traditional yoga postures.            
~ Gain confidence and clarity when making adjustments for individual needs and abilities.
~ A rare opportunity to study with two Senior BMC instructors: Amy Matthews & Lisa Clark.
~~~~~~~~~~~~~~~~~~~~~~~~~~~~~~~~~~~~~~~~~~~~~~~~~~~~~~~~~~~~~~~~~~~~~~~~~~~~~~~~~~~~~~~
Body-Mind Centering® principles form the basis of a dynamic approach to the practice and teaching of yoga. 
This immersion series is rooted in principles of embodiment. The learning process takes place in the body-mind and the experience is integrated at the cellular level.
Whether you have a basic understanding of yoga or many years of experience, whether you are a student or a teacher, this immersion series will enrich your yoga practice, change your life and give you a new foundation for teaching.
 
There are six modules in the immersion series. Through dialogue, study, somatizations and in class applications this full immersion offers an in-depth opportunity to explore relationships between fundamental principles of Body-Mind Centering ® and those of yoga. 
The requirement for entry into these courses is a personal movement practice and a basic familiarity with yoga asana. No prior experience with Body-Mind Centering® is necessary.  
Schedule:
Friday, Saturday, Sunday
9:00am-4:00pm (with a one hour break for lunch)
About this Presenter:
Bonnie Bainbridge Cohen, Lisa Clark and Amy Matthews are the co-developers of the new Body Mind Centering & Yoga Immersion Series: Foundations in Embodied Anatomy, and Foundations in Developmental Movement.
Lisa and Amy will direct and co-teach the series. They both have worked closely with Bonnie in the development of BMC & Yoga since the courses began in 2000, and are pleased to be coming together as a team.
Lisa Clark, began her studies of BMC in 1983, she has become one of the leading innovators of the integration of Yoga and Body-Mind Centering, actively engaged in the training, teaching and development of this form for over 30 years. Lisa was the program coordinator and co-teacher with Bonnie Bainbridge Cohen of the first BMC & Yoga programs in Amherst, MA from 2000-2004. She continued as faculty and teaching assistant in the NYC program 2005-2007. Lisa then became the Educational Director of the first European BMC & Yoga Embodied Anatomy & Yoga program in Berlin, Germany 2009-2012. She has taught in the Somatic Movement Education programs in the United States and Brazil from 2007 to currently. 
Lisa Clark is the Co-owner and Educational Director of Yoga On The Square in Pittsburgh, PA. In 2002 she founded EmbodiYoga, a 500-hr RYS with Yoga Alliance, which offers advanced workshops and trainings that integrate Yoga, BMC and Somatics, for the last 14 years. She is a ERYT-500 with Yoga Alliance, registered with ISMETA as a Somatic Movement Therapist and Educator, a BMC teacher and practitioner, and has done the EAY, EDMY, IDME BMC trainings. Lisa teaches and leads workshops internationally at schools and studios throughout the United States, South America, Europe and China. She has a private BMC and movement therapy practice in Pittsburgh.
Visit Lisa's website at www.embodiyogalisaclark.com
~~~~~~~~~~~~~~~~~~~~~~~~~~~~~~~~~~~~~~~~~~~~~~~~~~~~~~~~~~~~~~~

Amy Matthews began the BMC & Yoga program with Bonnie Bainbridge Cohen and Lisa Clark in 2000. She has been teaching movement since 1994 and is a Body-Mind Centering® Teacher, a Certified Laban Movement Analyst, an Infant Developmental Movement Educator, a movement therapist and yoga teacher. Amy was the Program Director for the Embodied Developmental Movement and Yoga, and Embodied Anatomy and Yoga BMCSM programs in NYC and Portland OR from 2009 - 2016. She co-taught with Bonnie Bainbridge Cohen in Berkeley, CA for five years. Amy is faculty of the Somatic Movement Education program in Oregon, and was faculty of the Laban/Bartenieff Institute of Movement Studies for ten years. She teaches embodied anatomy and movement workshops in the United States and internationally.
Amy co-authored with Leslie Kaminoff the book Yoga Anatomy, and is the Education Director of The Breathing Project in New York City, where both Amy and Leslie teach. Amy also works privately, integrating Laban Movement Analysis, Bartenieff Fundamentals, yoga, Body-Mind Centering and Proprioceptive Neuromuscular Facilitation (PNF). She is E-500 RYT with Yoga Alliance, registered with ISMETA as a Somatic Movement Therapist and Educator, and with IAYT ( International Association of Yoga Therapists), CMA, IDME, RSMT/RSME.
Visit Amy's website at www.embodiedasana.com