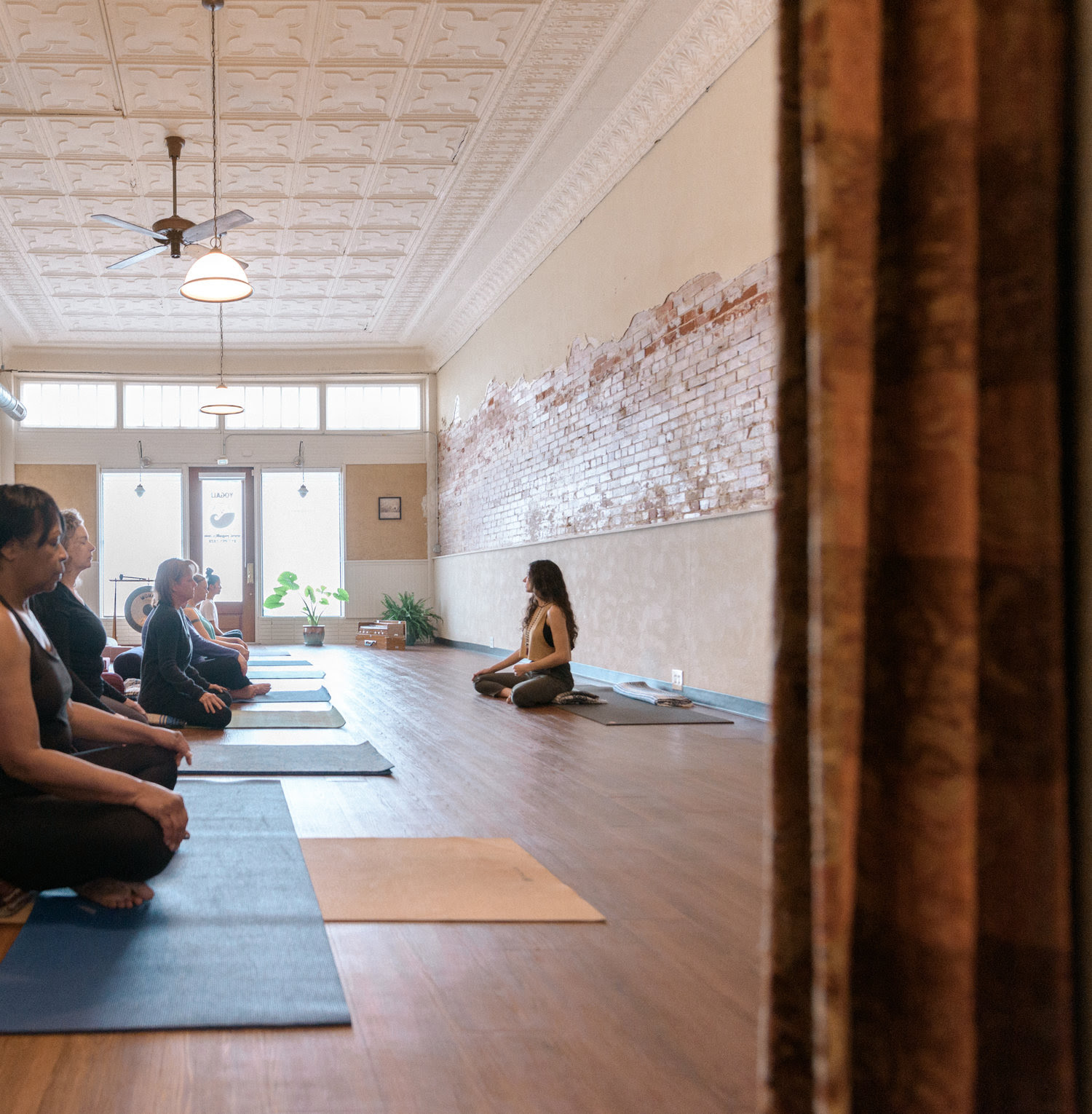 Event Dates:
Friday, July 26, 2019 - 06:00

to

Sunday, March 1, 2020 - 01:00
Event Presenter(s):
Ali & James Nohinek and team
This program brings students closer to the higher teachings of yoga. Throughout the program each individual will experience their own refining of their own relationship with yoga and life. This personal approach, development and practice will serve as the foundation for skillful teaching. This program is appropriate for students who are wanting to advance their own personal practice and those seeking to become a certified yoga teacher.
Yogali has been offering an RYT 200 hour teacher training program since 2014. This program has uplifted individuals to take their life to new dimensions through the teachings and practice of the Vedic Sciences. This training is not limited to any one particular style and instead focuses on universal principles. We will explore different methods and intensities of practice. Upon graduation, armed with the core principles of yoga, students will be able to skillfully teach a wide variety of practice methods.
Students will learn to safely and effectively structure a physical sequence based on individual Ayurvedic constitution and understanding of Ayurvedic and seasonal principles. Students will learn the energetics of sequencing along with the biomechanics associated with moving the body.
Schedule:
Each Weekend: Totaling 13 Hours
Friday: 6-9pm
Saturday: 12-5pm
Sunday: 8a-1pm
Weekend 1-July 26th-July 28th
Weekend 2-August 16th-18th
Weekend 3-September 6th-8th
Weekend 4-September 27th-29th
Weekend 5-October 18th-20th
Weekend 6-November 8-10th
Weekend 7th- November 29th-December 1st
Weekend 8th-December 13th-15th
Weekend 9th-January 3rd-5th
Weekend 10th- January 24th-26th
Weekend 11th- February 7-9th
Weekend 12th- February 28th-March 1st
How to register:
Please fill out our application and send to yogalitx@gmail.com. After you have been accepted into our program, you will be asked to pay the $500 deposit.
About this Presenter:
Yogali Advanced Yoga Studies and Teacher Training program offer an opportunity to expand your consciousness and ultimately transform yourself from the inside out. "Change yourself and you change the world." Is at the heart of this practice. Whether your intention is to take your yoga practice deeper, to enhance spiritual development or to become a yoga teacher, this program will support you on this path of self awareness.
This program is led by lead teacher and studio owner Ali Nohinek and Ayurvedic Practitioner James Nohinek. We will also highlight a few other guest teachers throughout this almost year long journey into yourself through yourself.
Contact Information:
The pricing of this program is $3600. The entire portion of the program should be paid in full by October 6th.