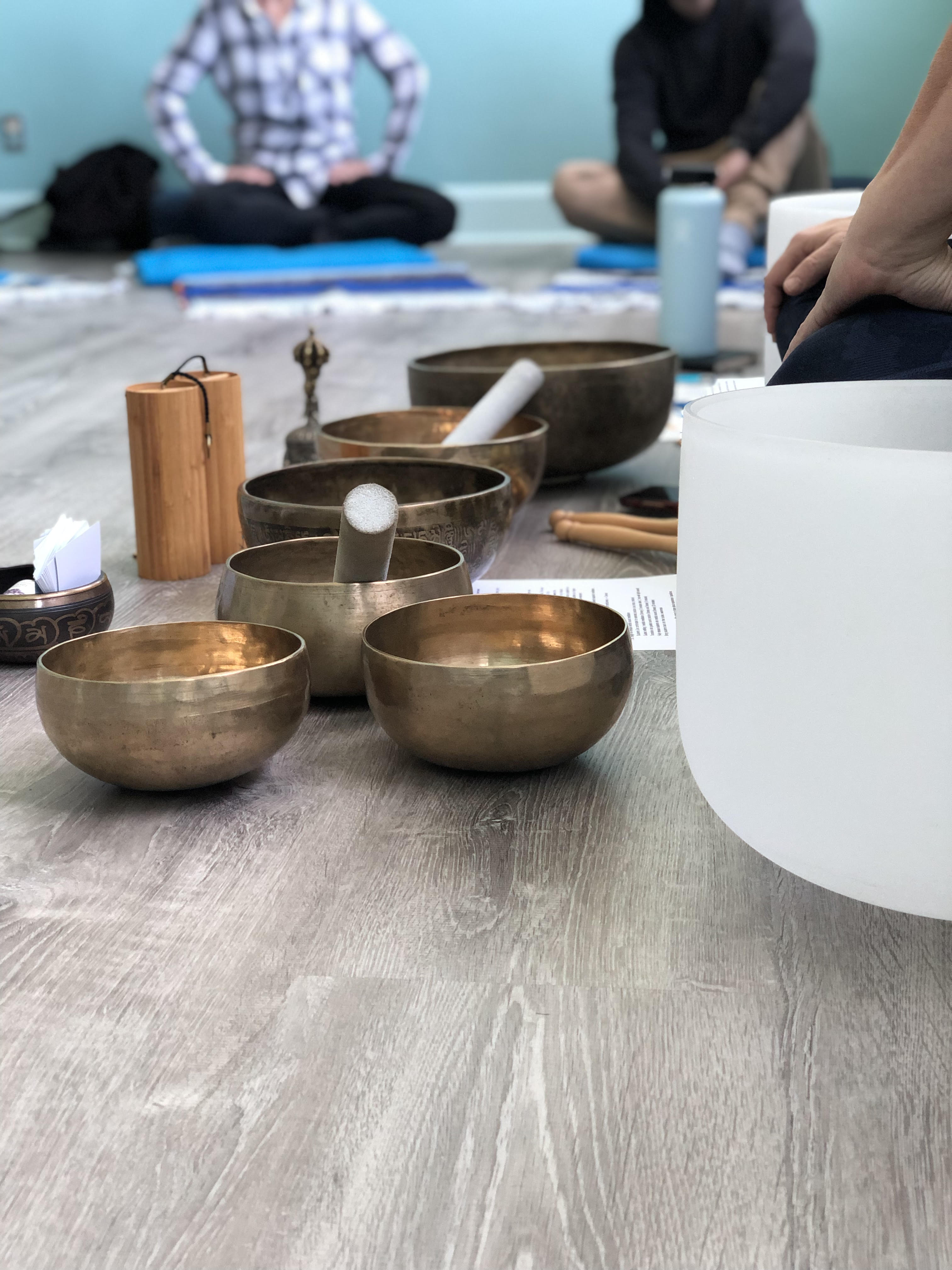 Event Dates:
Saturday, February 1, 2020 -

01:30

to

02:30
Revel in a soothing Sound meditation with restorative benefits for the body and mind. Mindfulness teacher and Sound expert Denae Richards will play instruments such as the gong, singing bowls, tingsha bells, and more to curate your sound meditation. Participants have the option to lay down on a mat or sit upright with support from a chair or a cushion. You will thoroughly enjoy the full body relaxation and mental performance benefits of this immersive Sound experience.
According to Psychology Today: 
There is strong evidence that music has mental and physical health benefits in improving mood and reducing stress. In fact, rhythm in particular (over melody) can provide physical pain relief. 
One study published in the Journal of Evidence-Based Integrative Medicine found that an hourlong sound meditation helped people reduce tension, anger, fatigue, anxiety, and depression while increasing a sense of spiritual well-being. The sound meditation used a range of Tibetan singing bowls, crystal singing bowls, gongs, Ting-shas (tiny cymbals), dorges (bells), didgeridoos, and other small bells. The main instrument used was the singing bowls for 95% of the session. People who had never done sound meditation experienced significantly less tension and anxiety afterward, as well as those who had done it before. 
Experience it for yourself - join us on this healing journey through sound.
About this Presenter:
Denae Richards is a certified sound practitioner focusing on sound healing therapy and vibroacoustic therapy. Her sound healing sessions include gongs, crystal bowls, Tibetan healing bowls and many more therapeutic instruments. She is drawn to the power of different sounds & frequencies because of their power for healing the body on many levels: emotional, spiritual and physical. As the owner of her own Holistic Sounds practice, Denae is an expert in marrying the art and science of sound meditation. Come experience Denae's rejuvenating and restorative Sound sessions at upcoming Mastermind events.
What to Bring:
feel free to bring your own blanket and pillow to get comfortable, eye pillow or any other props to help you feel more comfortable. Westside will provide blankets, bolsters, chairs and mats.