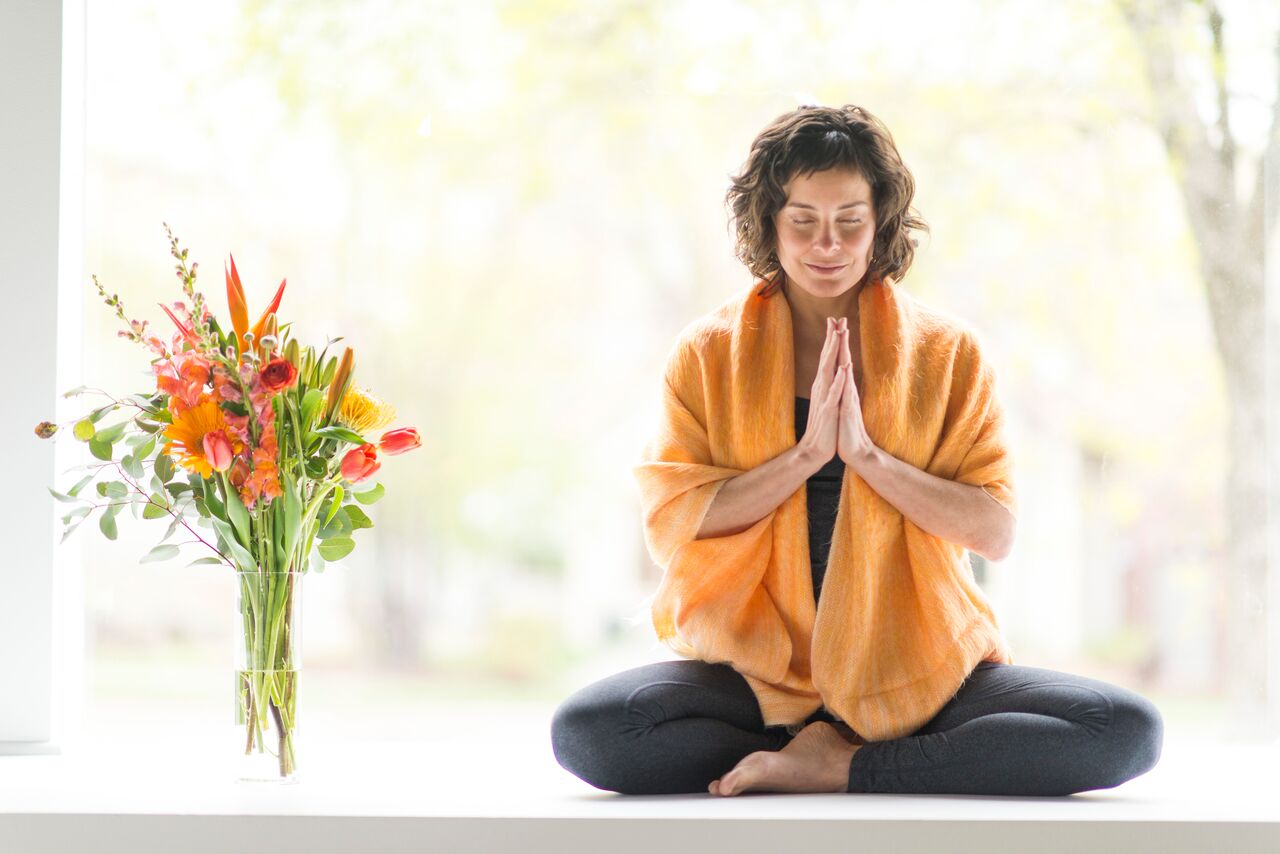 Event Dates:
Friday, February 8, 2019 - 01:30

to

Sunday, February 10, 2019 - 07:00
Location:
18484 Preston Road, Suite 201
United States
Price:
$495 Early Registration bu January 4, 2019; $545 Full Tuition
As a yoga teacher, you are busy offering classes, marketing yourself, and attempting to navigate the demands of social media platforms. You are often the last to get in a great yoga practice, have time to study, or prepare for your classes resulting in the all-too-familiar "yoga teacher burn out."
90 Monkey's Advanced Teacher Training module The Sustainable Yoga Teacher with Amy Ippoliti will give you space and time to be a student again – to regenerate, get re-inspired, and connect with what originally motivated you to take the yoga teacher path. Your sustainable future awaits!
In this informative 500-hour level module, you will:
-Learn to generate additional income streams that will help you earn thousands of dollars through our time tested methods.
-Get more clear about your identity and brand.
-Explore a healthy relationship with social media that works to enhance your business.
-Review the business acumen needed to develop a manageable career as a full- or part-time yoga teacher.
-Discover how to work smarter and not harder.
-Shine light on your strengths & opportunities as a yoga teacher through gap analysis
-Get on the mat for daily, luxurious 4-hour satsang (group practices pranayama, meditation, philosophy and alignment)
-And much, much more!
Dive into some much needed time on the mat & self-reflection and make way for the visionary goal setting that will propel you forward in the upcoming year and beyond!
What's Included:
-Full Training
-Detailed Training Manual
-Healthy Snacks
-24 Contact Hours
This training counts toward 90 Monkeys' Advanced 500-hour Teacher Training Certification.
Pre-requisites:
Be a graduate of a 200-Hour Yoga Teacher Training
We expect this intensive to fill quickly, so please enroll at your earliest convenience to save your spot. Due to space constraints, no refunds of tuition can be made, therefore please make sure your schedule is clear before enrolling.
Investment:
$495 Early Registration
$545 Full Tuition
Schedule:
Daily Schedule
Friday – Sunday
Specific training hours to be released soon.
About this Presenter:
Amy is a yoga teacher, author, and earth activist. Her caring approach brings ancient wisdom to modern yogis, both on and off the mat. She is known for her genuine style of teaching, intelligent sequencing, compelling and clear instruction, and engaging sense of humor.
When she was 16, her mother asked if she'd like to try yoga for the first time. Amy said yes, and she was hooked! She continued to study yoga with various teachers based in the Sivananda tradition throughout high school and college.
Amy graduated with a B.A. in Studio Art from Oberlin College and spent the first part of her 20's teaching fitness and self-defense & empowerment trainings for women, men and teens. She did this all while working in an eco-boutique in Soho, NYC, and beginning to study yoga with Cyndi Lee.
She graduated from Cyndi's first yoga teacher training in 1997 and began teaching vinyasa yoga at Soho spas, Crunch Fitness, Equinox Fitness, and at the newly opened OM Yoga Center in New York City. During this time, Amy was part of a number of start up yoga studios including OM Yoga Center, Laughing Lotus, VIRAYOGA, and Yoga People in Brooklyn, NY. She taught yoga to corporate executives at Bear Stearns, Pfizer, and Atlantic Records, as well as authors, prominent CEOs, and New York & Hollywood celebrities and musicians. She maintained a clientele of private yoga students while leading several teacher trainings in Manhattan, Long Island, and Brooklyn.
While teaching a floor below the Jivamukti Yoga Center, in the basement of Crunch Fitness, she heard Krishna Das's voice carrying into the street through the window each night after her class. It was not long before she was a kirtan regular and began touring and recording on occasion with KD. You can find her vocals on his albums, Breath of the Heart, All One, and Rock in a Hard Space.
In 2004 Amy relocated to Boulder, Co from New York.  In Boulder she was better situated to answer invitations for international travel to teach workshops and trainings world wide as well as offer teacher trainings in the Denver and Boulder area. In Boulder she helped produce and sing vocals for the mantra CD, "Invocation" (2006) with Krishna Das, Manorama, Cat McCarthy, Janaki Kagel, Bill Douglas, James Hoskins, and others. She also recorded vocals for two of Shantala's chant albums, The Love Window, and Shri in that time. She most recently recorded vocals on Kevin Paris's album, Turn Me Up.
A pioneer for advanced yoga education, serving both students as well as fellow yoga teachers, in 2012 she co-founded 90Monkeys, an online and in-person professional development school that has enhanced the skills of yoga teachers and studios in 65+ countries around the globe. In 2016 she co-authored the book, The Art and Business of Teaching Yoga, which has become a staple in yoga teacher trainings across the globe.
Amy shares her passion for yoga, health, earth conservation, through her writings for Yoga Journal, Organic Life, Prevention, Mantra, Origin, Mind Body Green, prAna Stories, and Elephant Journal. She has appeared on the covers of Yoga Journal and Fit Yoga Magazine and has been featured in Self Magazine, New York Magazine, Allure (Korea), and Newsweek and her underwater images have been featured on the front page of Yahoo.com.
Amy is a faculty member at the 1440 Multi University, Omega Institute, Esalen and Kripalu. A regular presenter at the Yoga Journal Conferences, Asia Yoga Conference, Telluride Yoga Festival, Wanderlust Festivals, and The Hanuman Festival. Amy represents prAna clothing and ToeSox as a yoga ambassador.
What to Bring:
Yoga mat, notebook, pen and water bottle.