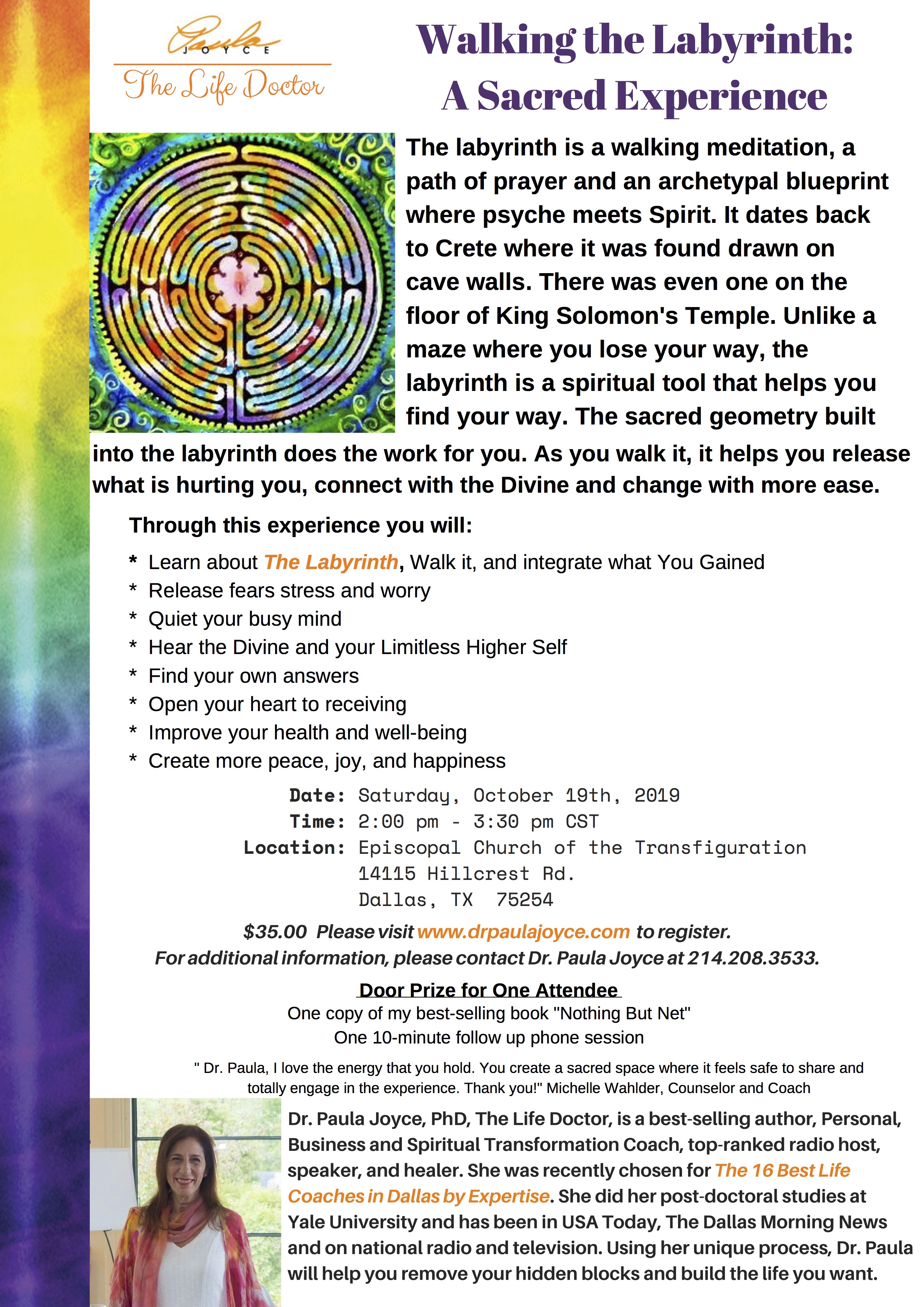 Event Dates:
Saturday, October 19, 2019 -

14:00

to

15:30
Location:
Episcopal Church of the Transfiguration
United States
About this Event
The labyrinth is a walking meditation, a path of prayer and an archetypal blueprint where psyche meets Spirit. It dates back to Crete where it was found drawn on cave walls. There was even one on the floor of King Solomon's Temple. Unlike a maze where you lose your way, the labyrinth is a spiritual tool that helps you find your way. The sacred geometry built into the labyrinth does the work for you. As you walk it, it helps you release what is hurting you, connect with the Divine and change with more ease.
Through this experience you will:
Learn about The Labyrinth, Walk it, and integrate what You Gained
Release fears stress and worry
Quiet your busy mind
Hear the Divine and your Limitless Higher Self
Find your own answers
Open your heart to receiving
Improve your health and well-being
Create more peace, joy, and happiness
For additional information, please contact Dr. Paula Joyce at 214.208.3533
Door Prize for One Attendee:
One copy of my best-selling book "Nothing But Net"
One 10-minute follow up phone session
" Dr. Paula, I love the energy that you hold. You create a sacred space where it feels safe to share and totally engage in the experience. Thank you!" Michelle Wahlder, Counselor and Coach