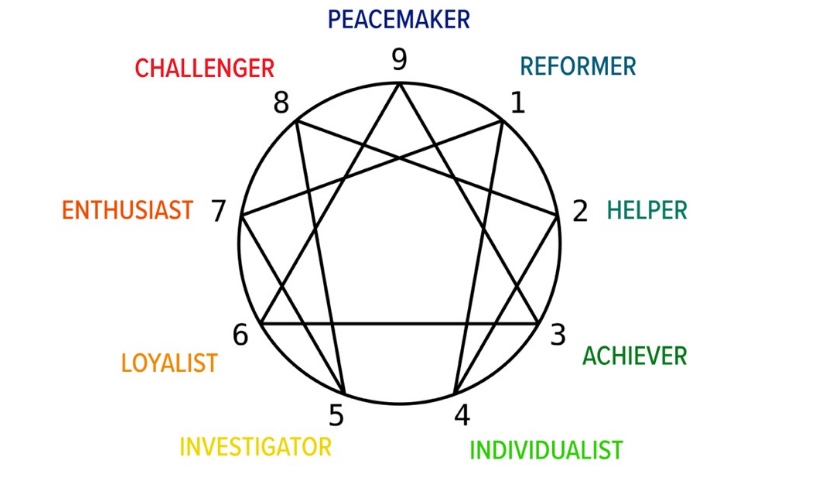 Event Dates:
Friday, June 28, 2019 - 06:30

to

Sunday, June 30, 2019 - 04:00
Event Presenter(s):
Laura Abbot-Coan & Jennifer Landon
Do you feel like you're just putting up with life or making excuses for yourself?
Do you wonder why you do the things you do, think the way you think and feel the way you feel?
Do you ever have an uneasy feeling but can't figure out why?
This workshop will help you gain personal insight and offer direction to live a vibrant and congruent life. You will come to a deep understanding of your motivations and discover how to break old patterns. You will understand others including your partner, friends, family and co workers with more clarity.
We will be covering the 9 personality types based on the Enneagram along with practicing yoga and meditation (no prior experience needed) in order to "embody" the energy of each number and thereby transform habitual behaviors. Each number will be discussed in detail followed by gentle yoga and meditation.
The Enneagram is a powerful tool for personal and collective transformation. Stemming from the Greek words ennea (nine) and grammos (a written symbol), the nine-pointed Enneagram symbol represents nine distinct strategies for relating to the self, others and the world. Each Enneagram type has a different pattern of thinking, feeling and acting that arises from a deeper inner motivation or worldview. Learning about these patterns fosters greater understanding through a universal language that transcends gender, religion, nationality and culture. While we are all unique, we share common experiences.
Working with the Enneagram is an "inside job" that begins with you determining your own type, and then exploring ever-deepening personal and/or professional development. Extraordinarily precise, the Enneagram also helps you create healthier relationships and provides tools to work through conflicts.
Schedule:
June 28th 6:30 - 8:30 PM
June 29th 9:00 - 4:00 PM
June 30th 9:00 - 4:00 PM
About this Presenter:
Through the deep spiritual practices of enneagram, yoga, and mindfulness meditation we are going to explore and understand ourselves on a deeper level. We host workshops and events worldwide as we learn to Live Connected.
Laura is a therapeutic yoga teacher, Jennifer is LPC talk therapist. Both specialize in helping transform people to become their best selves.
Contact Information:
For more information, please contact Jennifer Landon or Laura Abbott Coan