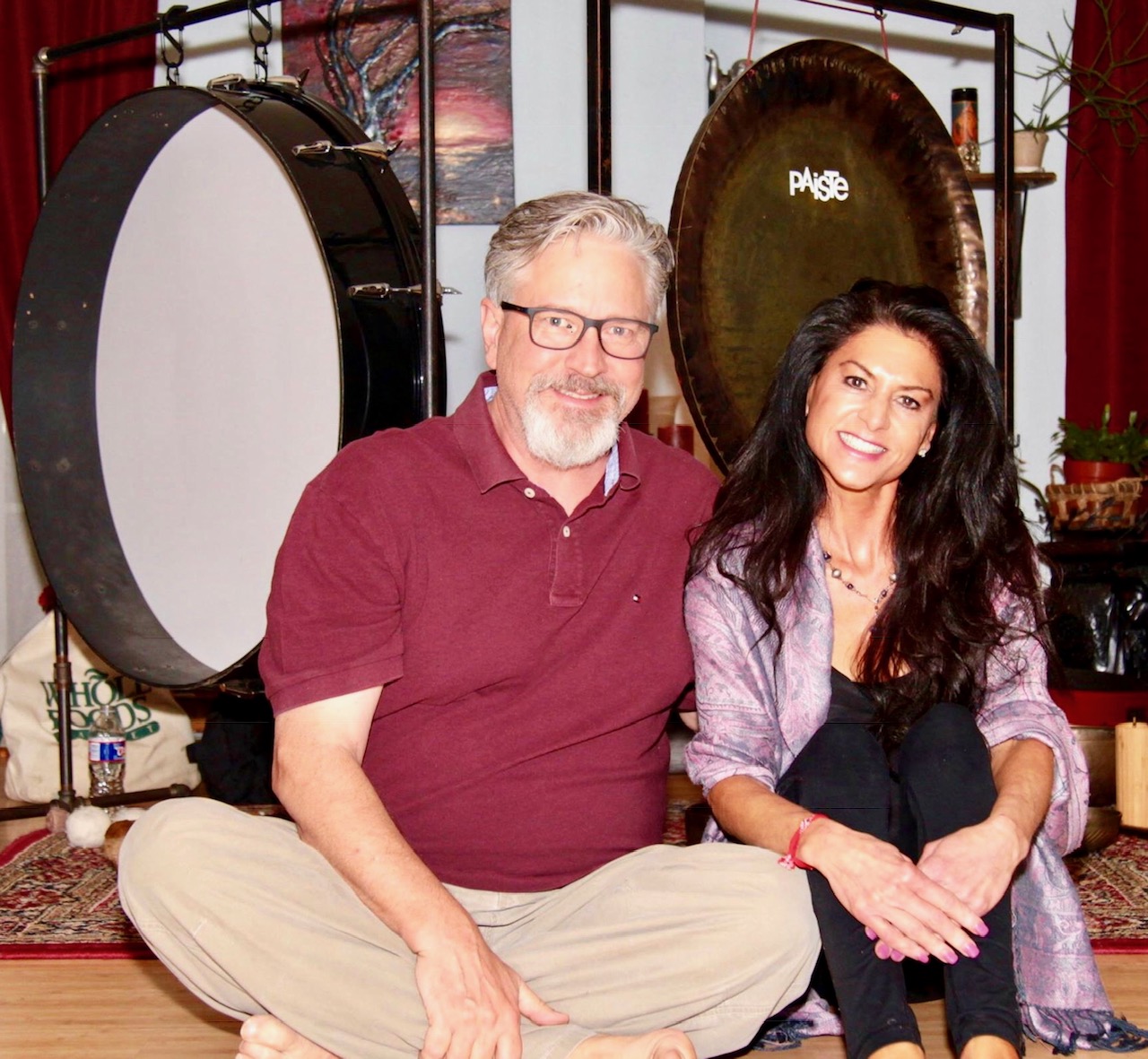 Event Dates:
Friday, October 25, 2019 - 03:00

to

Sunday, October 27, 2019 - 11:00
Event Presenter(s):
Lisa Nicholson & Kenny Kolter
Blue Anjou Yoga & Meditation Center
Location:
Still Waters Fall Retreat
United States
Price:
$429 - $439 All - Inclusive
Still Waters is the perfect place for refreshment, healing, happiness, growth, and a place to unwind and renew ourselves. Our retreat location is in the beautiful countryside of Springtown Texas surrounded by picturesque rolling hills, trees, a gazebo by the pond, many hiking and reflection trails, a swimming pool, and all of nature's serenity.
Your weekend All - Inclusive retreat includes an opening fire ceremony, daily yoga and meditation, sound healing with gongs, singing bowls, drums and other instruments, evening fireside gong meditation with restorative yoga and Reiki, all meals, snacks, drinks, lovely accommodations, free time hiking, or just down time and self reflection, and ends with a closing circle ceremony.
We will have the property to ourselves but space will be limited. Choose from the following accommodations:
The Quaint Still Waters Cabin: 6 single beds up and 2 down, kitchen, living room, fireplace, 2 full baths,covered porches, fire pit - $439 per person.
The Meadows Rooms: (Two) 4 single beds each room, full bath, refrigerator, patio, fire pit - $429 p/p.
You may check in as early as 3:00pm on Friday. Check out is at 11:00am on Sunday.
About this Presenter:
Lisa Nicholson E-RYT 500, YACEP, certified Reiki healer, is the owner and director of Blue Anjou Yoga and Meditation Center in Lewisville, Texas. Lisa creates a warm and nurturing environment in her classes offering a space for healing, peace, inner connection, and growth.
Kenny Kolter is a professional musician, certified Reiki healer, and sound therapist who has led more than 1,500 Sound Therapy group sessions and facilitated hundreds of private sessions. He has offered Sound Therapy in numerous health institutions including hospitals, cancer treatment centers, and mental health facilities.
Kenny and Lisa have been leading sound healing sessions together for over five years. They work together to provide individual private sound healing sessions as well as their monthly, often sold out, Gong Meditation with Restorative Yoga and Reiki class held monthly at Blue Anjou.
What to Bring:
Comfortable clothing, toiletries, journal, comfortable walking shoes, yoga mat, other props you use in your practice.
Contact Information:
Lisa Nicholson
469-645-8555