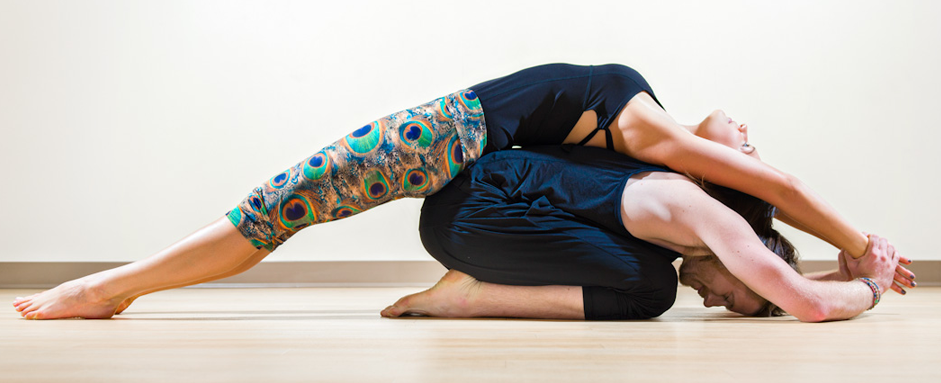 Event Dates:
Friday, June 7, 2019 - 18:00
Event Presenter(s):
Stephanie Zucco, LMT & Patricia Alonso, LMT
Price:
Contribution $80 at the door. Early bird $70 when you register 30 days in advance
Price is per couple ~ Limited to 6 couples.   
In this 3-hour fun and interactive class you will learn new ways to give nurturing intentional touch to your partner through Thai Massage.   Thai massage is a system of massage and assisted stretching developed in Thailand, and influenced by the traditional medical systems of India, China, and Southeast Asia.
This interactive, simple and fun instruction on Thai Yoga Massage will teach you skills to give and receive loving touch – skills that will leave you and your partner feeling relaxed, renewed, and completely euphoric!
This class is adaptable to everyone, whether you are a complete beginner or an experienced therapist – so you can give your partner, your friends, and your family, the wonderful benefits of massage, anywhere and anytime!
Learn invaluable skills for expressing the best loving touch you can give.
Learn these skills quickly through a well crafted program interlaced with humor.
Begin sharing Thai Yoga Massage and bring happiness to your loved ones.
By having your loved one's take the course with you, so you can also receive his/her loving touch. : )
Schedule:
Friday June 7, 2019 from 6pm to 9pm
What to Bring:
Please wear comfortable clothes that allow movement.   If you have long hair, make sure you have a hair band.   Both men and women must trim your nails