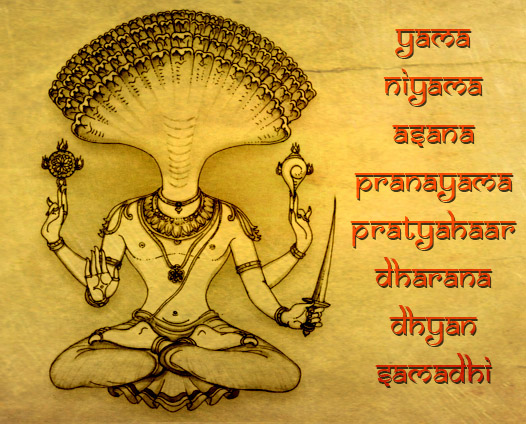 Event Dates:
Friday, May 17, 2019 - 18:00

to

Sunday, May 19, 2019 - 16:00
Price:
Investment: $400. Early bird $325 thru April 15, 2019.
Earn 22 CEU's towards Yoga Alliance registration, or as part of our 200 HR Yoga Studies Alliance Teacher Certification
Yoga tradition teaches that postures are only one component of a well rounded yoga practice. Terms based on yoga philosophy and scripture seem to be reserved for just the elite who understand sanskrit words such as purusha, prakriti, and the gunas.
These are words to take in slowly and to digest with patience. They reveal a side of yoga that often exists only on the fringe of classroom work—if at all. But once assimilated, these terms will travel deeply into the byways of your thinking and add a fulfilling richness to your life and practice.
Objective: Participants will get a strong foundation to read and chant sanskrit as well as understanding of basic concepts rooted in yoga philosophy of the Yoga Sutras and the Bhagavad Gita. You will understand the simple distinction between the subject and the object of our awareness, and will be equipped with techniques to access such awareness.
SYLLABUS:
Basic Concepts and Context
Introductions, Basic Definitions: Yoga & OM
History & Evolution of Yoga (over the past 5000 years)
Overview of the key yoga texts beyond the Gita and Sutras
Scripture:
Vedas
Upanishads
Mahabharata
Ramayana
Hatha Yoga Pradipika
Gheranda Samhita
Yoga in relationship to it's sister sciences (Ayurveda/Jyotish) & Religions
Study of the Yoga Sutras
Study of the Bhagavad Gita
Understanding Raja Yoga: The 8 limbs
Basic understanding of Sanskrit, pronunciation & chanting
Schedule:
Friday: 6pm – 9pm
Saturday: 8.30am ~ 12:30pm & 2pm~6.30pm
Sunday: 9am ~ 11.30am & 1pm~ 4pm
Required book:
The Heart of Yoga by TKV Desikachar. Part 3 -beginning on page 149